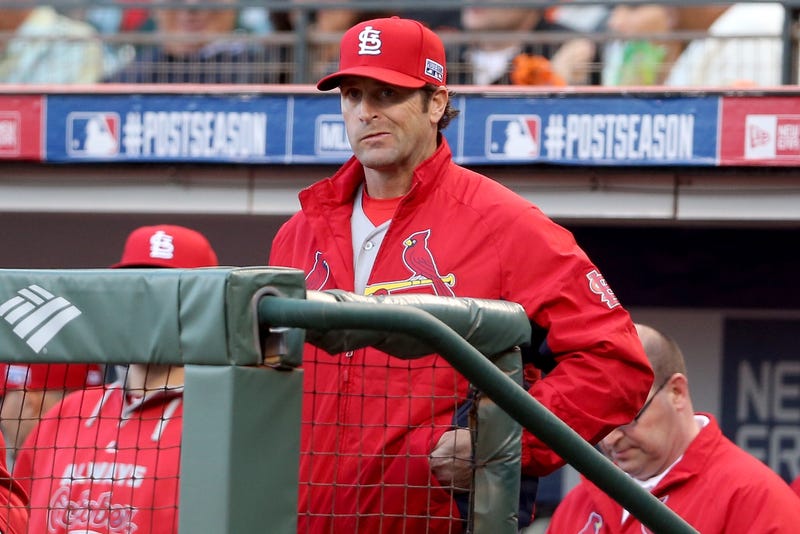 According to possibly apocryphal lore, Tommy Lasorda described baseball thusly:
No matter how good you are, you're going to lose one-third of your games. No matter how bad you are you're going to win one-third of your games. It's the other third that makes the difference.
The season is so long and the at-bats so plentiful that baseball is the avatar for a process-over-results mindset, especially as sabermetrics gain an ever-tighter stranglehold on the sport. The best players are those who figure out how to have slightly more successes than failures each game, and when you add it all up over the course of a long season it makes a big difference. This applies to everybody in the sport—except for managers.
Instead, managing a baseball team is an exercise in being second-guessed. Before each decision is made dozens of inputs must be considered, and a verdict on its validity is rendered almost immediately. The pinch hitter either gets on base or he doesn't; the reliever either gets an out or he doesn't.
ESPN analyst Keith Law sent the above tweet after Adam Wainwright completed pitching the fifth inning of Game 5 of the NLCS, and he may well have been right. The heart of the Giants order was coming up for the third time, and Law smartly reasoned the Cardinals would rather have a fresh reliever facing them than a possibly injured Wainwright. Instead, manager Mike Matheny left Wainwright in the game, where he promptly struck out the side in the sixth inning and induced three easy outs in the seventh. Law may well have been right, but he turned out to be very, very wrong. Backseat managing can be brutal.
Matheny had another chance to snub the baseball-twitter cognoscenti with a pitching decision in bottom of the ninth inning. With the game tied 3–3, and having already burned his best reliever, he had to decide who to bring into the game to hopefully extend it into extra innings. It was the most high-leverage situation of the year for the Cardinals—a single, measly run meant the end of their season—yet Matheny opted for…Michael Wacha?
Don't get me wrong: on the whole Michael Wacha is a pretty good pitcher. But he hasn't been anywhere close to decent since mid-June, when he went down with a stress reaction in his scapula. Since then he only pitched four games—all starts—and didn't throw a single inning in the postseason until the fateful Game 5. After Wacha got loose in the bullpen but didn't end up throwing in Game 4, Matheny explained his role on the team to reporters:
We haven't had a situation really to get him in there that he's going to get stretched out like we need him to. We're also in that spot that if we get a chance to get somebody on and hit a home run and we don't have anybody at the back end of this game to throw multiple innings, we're in bad shape
Matheny's explanation makes perfect sense. There's a time and a place for an emergency reliever, especially in the postseason. The Giants have one on their postseason roster; his name is Tim Lincecum. But when you absolutely must get through an inning unscathed, that's the last pitcher you should send to the bump.
Wacha immediately got into trouble in the bottom of the ninth, giving up a single to leadoff man Pablo Sandoval. After retiring Hunter Pence, Wacha didn't make Brandon Belt even remove the bat from his shoulder, walking him on four straight pitches. This brought up Travis Ishikawa, perhaps the Giants least-feared hitter, a guy who was cut by the Pirates earlier in the season and seriously contemplated retirement. But all Wacha could do is watch in dismay as Ishikawa hammered the third pitch of the at-bat to right for a walk-off home run.