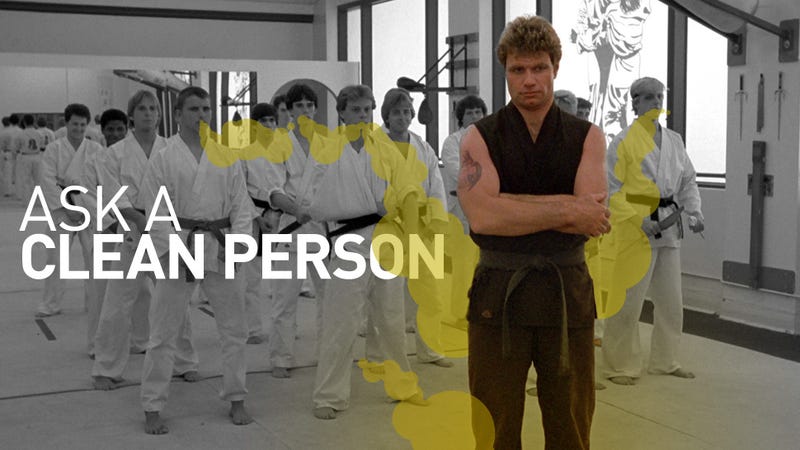 Jolie Kerr is a cleaning expert and advice columnist. She'll be here every other week helping to answer your filthiest questions. Are you dirty? Email her.
My boyfriend and I have gis for karate that are made of a thick black canvas fabric. What are my best methods for laundering these when:

1. They smell to high heaven after an intense workout;

2. They are so thick and scratchy (the tops can stand on their own!) I'd like to soften them a bit;

3. I want to prevent fading of the black when I have to wash them pretty frequently.
Alright look, I'm an olden lady who saw Karate Kid in the theater at a rather tender age and so I'm going to request that you bear with me as I meander down this lane of memories: I spent the past weekend doing the final review of my book manuscript and was astonished at how many Karate Kid references my editor let me get away with. (Shameless plug!) So what I'm trying to say here is that the Karate Kid is just important to me, and I would like you to go out and paint the fence in my honor.
Okay, actually mostly I'm just going to ask you to chant, "YES. SENSEI!" at me at the end of every instruction in this answer. Just… humor me, okay? I help you with your skidmarks and I don't even make you feel bad about them, I think that this is so very little to ask of you!