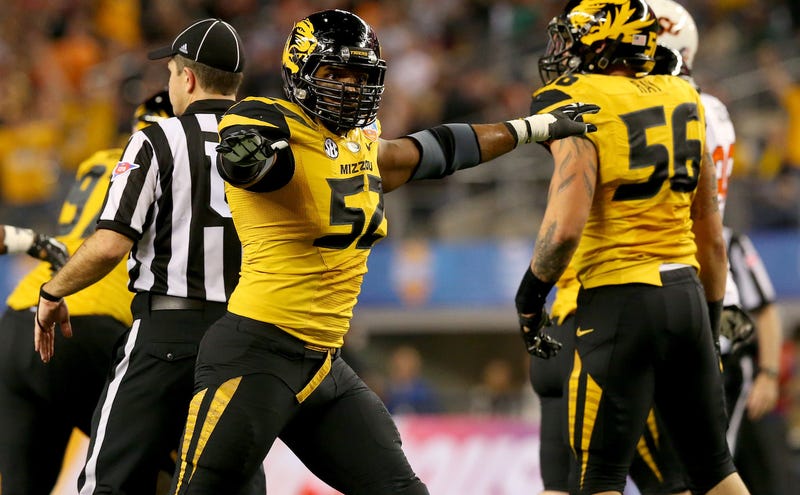 There are layers to former Missouri defensive end Michael Sam's coming-out. The first is that it happened, and the sun came up with no more than the expected amounts of bigotry. The second is how it happened, and OutSports has a fascinating behind-the-scenes look at the lengthy and complex preparations for what was every bit as managed a media event as LeBron's Decision. The third is football.
Sam's timing is fascinating: Two weeks before the combine, three months before the draft. Plenty of time for NFL teams to do their homework, come to grips with the possibility of making history, and—maybe—let the controversy die down. "The big factor here is that the initial storm will come now, and not after he's drafted, like maybe he was trying to hide it," one NFL GM told MMQB.
But while initial reaction from players has been almost universally welcoming, the executives who will actually make decisions on drafting Sam have been disappointingly retrograde. Sports Illustrated has two separate articles speaking with 12 different NFL GMs, coaches, and scouts, and to a man, they say that being gay will either hurt Sam's draft stock, or cause him to not be drafted at all.