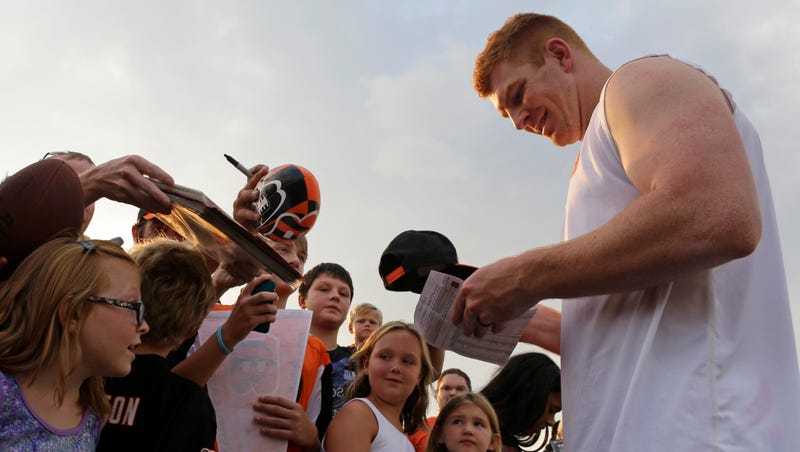 So Andy Dalton agreed to a contract extension with the Bengals, and even though the details of that deal have yet to be released, there was no shortage of football types gladly passing along the numbers as if they were real. Here:
And here:
And here:
And that, in turn, served as the catalyst for any number of gobsmacked reactions, like so:
We've all been through this process before. An NFL writer throws out numbers on a new contract, and then there is a lag, and then all of those numbers are debunked. Ryan Glasspiegel from The Big Lead noted that Schefter did this exact same thing with Colin Kaepernick's deal just two months ago:
Everything in that tweet turned out to be wrong. And yet we are still subjected to this process every single time there is a notable free agent signing or contract extension. Why?