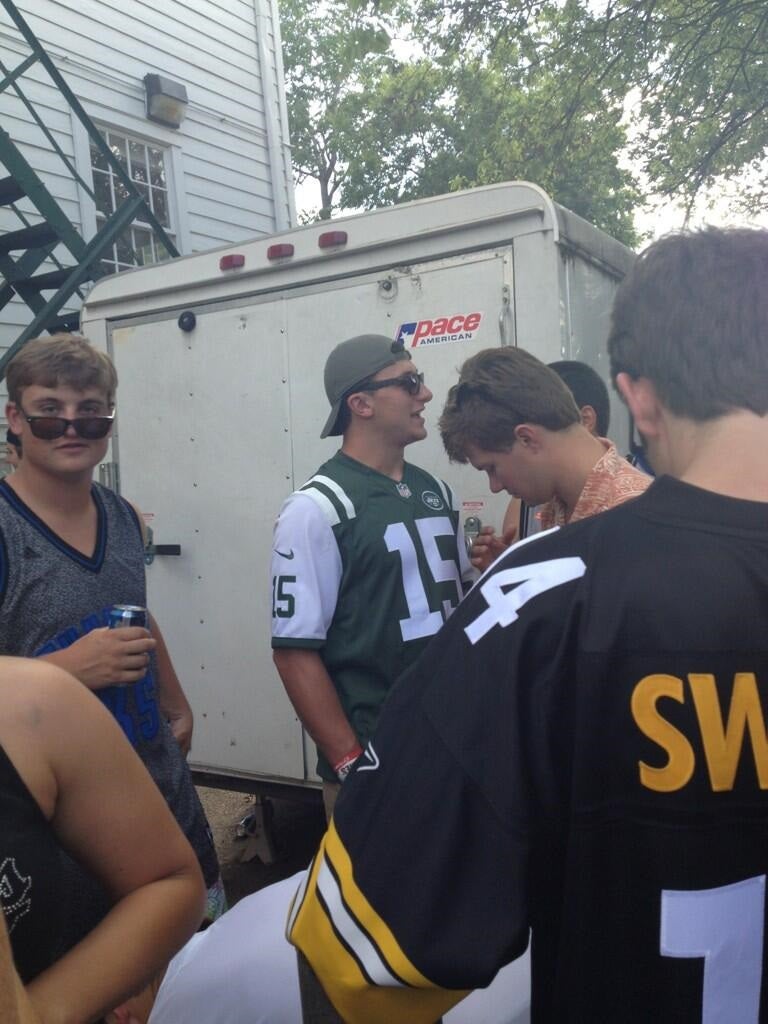 This is epic, flawless trolling.
Johnny Manziel is at UT Fiji Islander pic.twitter.com/5CHN3ccrLa

— Sydney Davis (@sdavy23) July 27, 2013
The Fiji Island party—a rager put on by Texas' Phi Gamma Delta (Fiji) chapter—is probably why Manziel's in Austin this weekend to begin with, but Manziel showing up to it in a fucking Tim Tebow Jets jersey would be one of the greatest middle fingers to expectations by an athlete of the social media era.
Tim tebow aka Johnny manziel not kicked out this time #fiji #island #GotHeem pic.twitter.com/ZynfAJxzQ7

— Haley (@haleyspotts) July 27, 2013
And doing this one night after maybe getting kicked out of another UT party takes stones. Bravo, Johnny Footroll.
Update: Here's a better picture, in which you can tell that Manziel is standing with bros in the jerseys of Texas legend Kevin Durant and "legend" Limas Sweed (the picture-taker goes to Oklahoma, if her Twitter bio is to be believed):
Hey @JManziel2 pic.twitter.com/PRe3LGP3lu

— Maddie McFarland (@maddz_mc) July 27, 2013