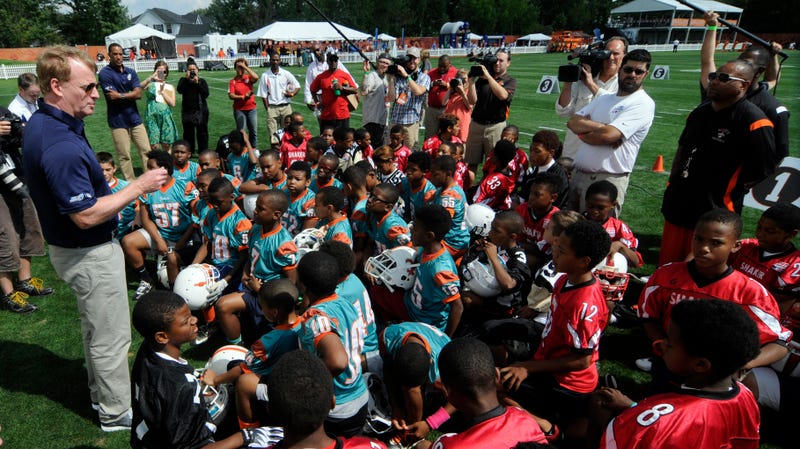 Last year, the NFL and its functional youth football arm, USA Football, loudly touted the results of a study that showed its "Heads Up Football" program reduced concussions by more than 30 percent. It was good news for everybody, especially the NFL, which has a financial interest in reversing the precipitous drop in youth football participation since the dangers of brain trauma have become better known. It was also not true at all.
What the press releases did not state, and what the NFL and USA Football are indicating, somewhat unbelievably, that they did not realize, were that those findings were preliminary results, released five months before the full study that would completely contradict those figures. Not until now, more than a year since the publication of that full study, and only after being confronted by the New York Times, will they sheepishly retract those claims.
"U.S.A. Football erred in not conducting a more thorough review with Datalys to ensure that our data was up to date," Scott Hallenbeck, the executive director of U.S.A. Football, said in an email to The Times. "We regret that error." He added that the material would be removed from the organization's print and online materials, and that "our partners and constituents" would be notified of the errors.

Brian McCarthy, an N.F.L. spokesman, said that the league would also include updated information from now on.
Heads Up Football is a series of accreditation programs for coaches to teach better and safer practice drills and tackling techniques, much of which instruction took place online. (Our own Drew Magary is certified!)