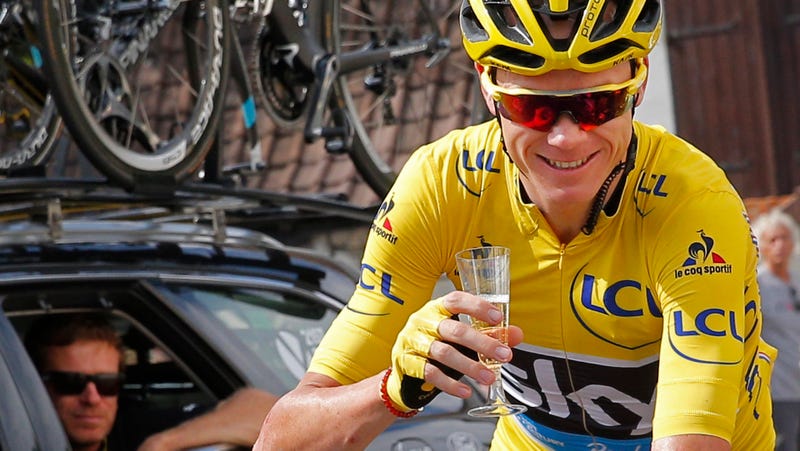 The history of professional cycling has been one long march towards trying to find the most interesting, spectator-friendly way to present what is, at its core, kind of a boring sport. Over one hundred years ago, a French newspaper created the Tour de France as the ultimate endurance competition and covered it extensively in order to sell papers. In recent years, race organizers have tried to craft antagonistic course full of cobbles and steep climbs in order to make races as hard as possible. Here's another step cycling could take to make racing more fun: ban power meters.

Bike racing is primarily a fitness contest, and the most meaningful fitness metric is watts per kilogram, or W/Kg, which measures a rider's power per unit weight. Up a climb, having pure power doesn't matter if you're a (relatively) bulky sprinter, the same way that being a tiny bird-man doesn't matter if you can't turn that gear over with meaning. If you measure W/Kg and manage to optimize it over a 7-hour race, you can race a perfect race. The way you measure W/Kg is with a power meter, an expensive gizmo that several teams use during races.
You can imagine the effects that they have on racing. Team Sky, the best and richest team out there, have become infamous for their near-absolute reliance on power meters and data-driven cycling. If you watched any meaningful stage at the Tour de France, you saw Chris Froome and his black-clad domestiques staring down at their stems, modulating their power, and treating the race like a video game. It was boring as dirt. Thankfully, one of the best cyclists in the world is fed up and has called for them to be banned from the peloton.