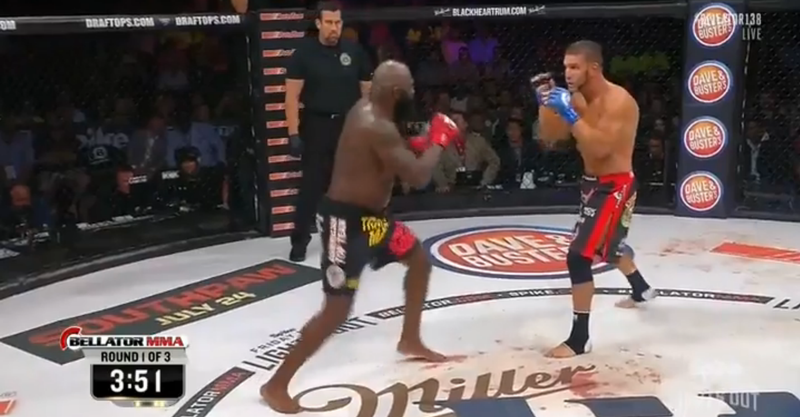 Per a report from MMA Fighting, Kimbo Slice and Ken Shamrock both tested positive for illegal substances before last month's Bellator 149. It's not yet clear what exactly the fighters took, but both face 90-day suspensions and up to $5,000 in fines.
Both men have been administratively suspended by the Texas Department of Licensing and Regulation (TDLR) pending an adjudication process, sources said. The official test result documents, showing the exact substances Slice and Shamrock tested positive for, have been withheld by the TDLR due to potential pending litigation. Athletes on the card had urine samples taken before their bouts.
This would be Slice's first failed drug test, and the second for the 52-year-old Shamrock, who tested positive for three steroids at the wonderfully-named WarGods: Valentine's Eve Massacre in 2009. The two men fought last year and Slice won.