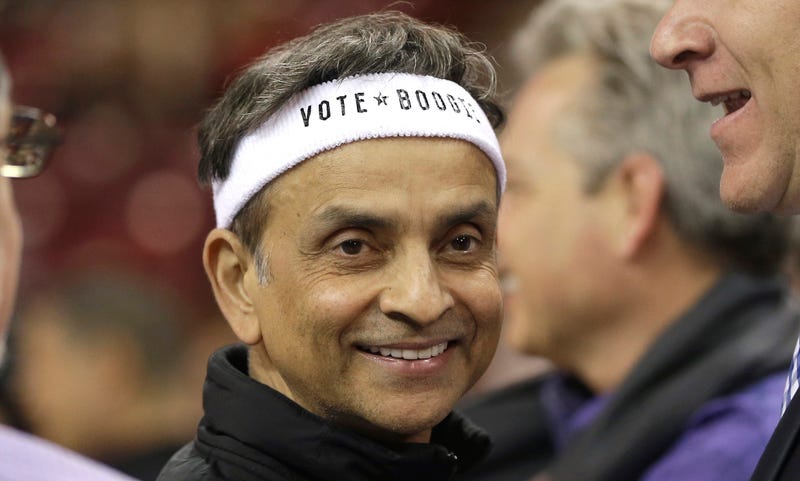 Vivek Ranadivé bought the Sacramento Kings and saved them from being relocated to Seattle in 2013. But ever since then he has been a disaster, and according to a report from Chris Mannix, the Kings minority owners are trying to get him out of the paint:
Kings minority owners have quietly explored ways to seize controlling interest from Ranadive, sources told The Vertical, but on this there is little recourse. Owning an NBA team has become almost bulletproof, with an owner-friendly CBA redirecting the money and billions in television revenue set to flow into the league's coffers in the coming year. Ranadive's mismanagement has set the rebuilding Kings back years, but that alone won't be enough for anyone to remove him.
Reports at the time pegged Ranadivé's stake in the team at 65 percent, so while the minority owners own a considerable share of the team, it is still Ranadivé's to do with what he wants, unless he chooses to sell.
The minority owners are right to be worried: Ranadivé has been a very bad owner. He has looked like a fool on numerous occasions, such as when he legitimately suggested the Kings run a 4-on-5 defense, or when he allowed ESPN cameras into the draft room to capture him cheerleading the Nik Stauskas pick. He made the rookie mistake of hiring a head coach before a GM, and then compounded it by firing that coach—the only one to ever get along with DeMarcus Cousins—a year-and-a-half later. After the Kings inevitably fire George Karl sometime this month, they'll be onto their fourth coach of the Ranadivé era.