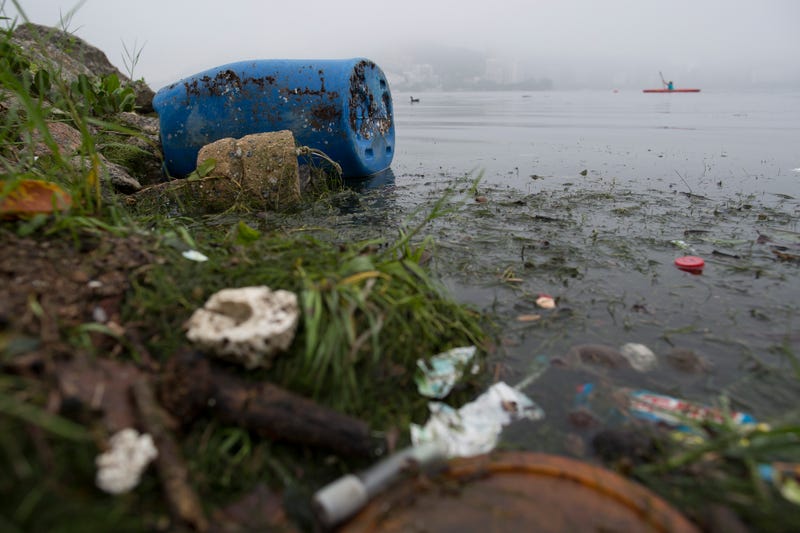 When bidding to host the 2016 Summer Olympics, Rio de Janeiro promised the International Olympics Committee that it would eliminate 80 percent of the sewage found in the city's notoriously filthy water, and would fully regenerate the lagoon in which rowing and kayaking events will be held. Now a few months from the start of the games, Rio has given up on keeping those promises.

Outside The Lines' Bonnie Ford has a thorough examination of the current state of Rio's water pollution, and things aren't looking so great. Ford visits several areas in which the water is laden with trash, and describes being overwhelmed by the smell of raw sewage on a few occasions. She also got this quote from the Rio 2016 spokeswoman:
"It's not going to happen because there was not enough commitment, funds and energy," Rio 2016 spokesman Mario Andrada told Outside the Lines. "However, we finally got something that the bay has been missing for generations, which is public will for the cleaning.

"Nobody wants to have guests at their house and show a dirty house. So if we're not able to reach the target, we need to keep working until the last minute and make sure that the athletes can compete in safe waters, and we've been doing this."
That's not a very encouraging statement, doubly so considering that independent testing done by the Associated Press suggested that the presence of viral pathogens in the water was a problem the IOC was failing to address.