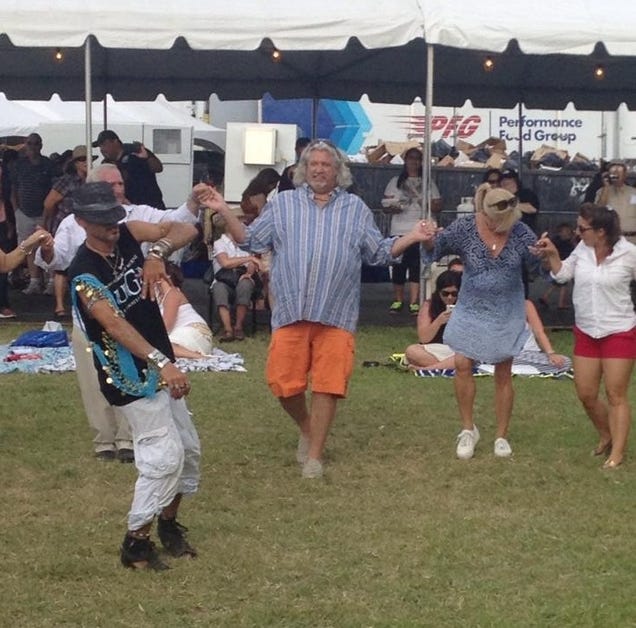 Saints defensive coordinator Rob Ryan had a ball at the New Orleans Greek Festival today. Reader Greg sent along a photo of Ryan—in some snazzy shorts—dancing with a group. He's living the dream. (What's that dude in the foreground doing? No clue.)
New Orleans Times-Picayune photographer Michael DeMocker had a couple photos of his own, which we will share because there can never be enough photos of Rob Ryan dancing.
Photo: @Saints def coord #RobRyan dances up a storm at the Greek Festival. #whodat @LarryHolder #whodatnation pic.twitter.com/EeS34fU7ux

— Michael DeMocker (@MichaelDeMocker) May 24, 2014
Photos: #RobRyan joins the dancing at the 41st #GreekFestival in #NewOrleans. #Saints #WhoDat http://t.co/1N0y2LpYGY pic.twitter.com/vcp3AD231F

— Michael DeMocker (@MichaelDeMocker) May 25, 2014
Rob Ryan embraces all parts of New Orleans culture. He is the best.