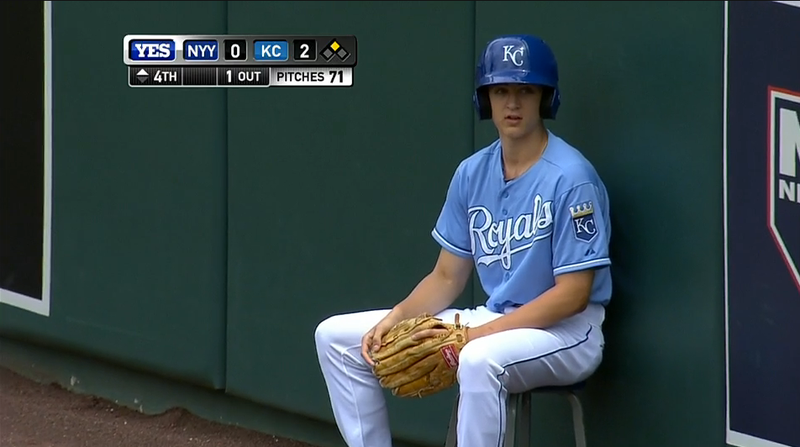 Look at that face. That's the face of a kid dealing with screwing up on TV during an MLB game. Today, Royals Ball Boy scooped up Brian Roberts's fair ball, unwittingly turning the play into a ground-rule double for the Yankees. Thankfully, the tale of Royals Ball Boy doesn't end there.
Here's the screwup, which happened in the fourth inning:
Norichika Aoki, the Royal in right field, could probably relate to the silly baseball moment.