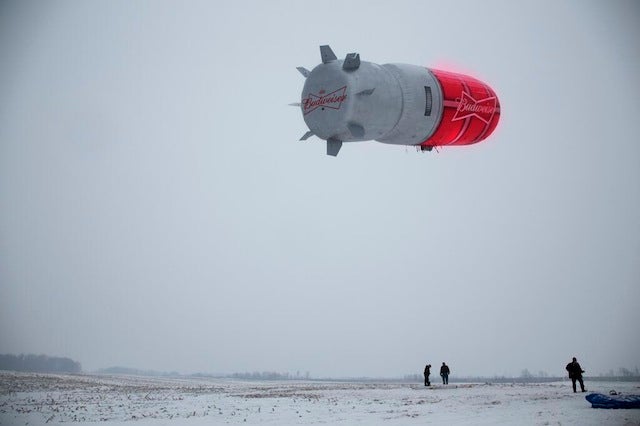 If you live in the Canadian province of New Brunswick, keep an eye out for a 21-meter beer blimp that is currently floating, aimlessly, through the Canadian sky.
Budweiser blimp #hockeystreet pic.twitter.com/ymzLeox1yh

— Erin Tarantino (@erincandy) April 26, 2014
According to the CBC, the blimp broke loose of its moorings at a local hockey tournament on Saturday afternoon. It's been riding the wind, free and undisturbed like seeds from the dandelion, carrying with it the sublime beauty of unadulterated freedom, ever since. Officials are not sure when and where the blimp will eventually come down. Here's hoping it doesn't. Fly on, you beautiful novelty beer blimp.