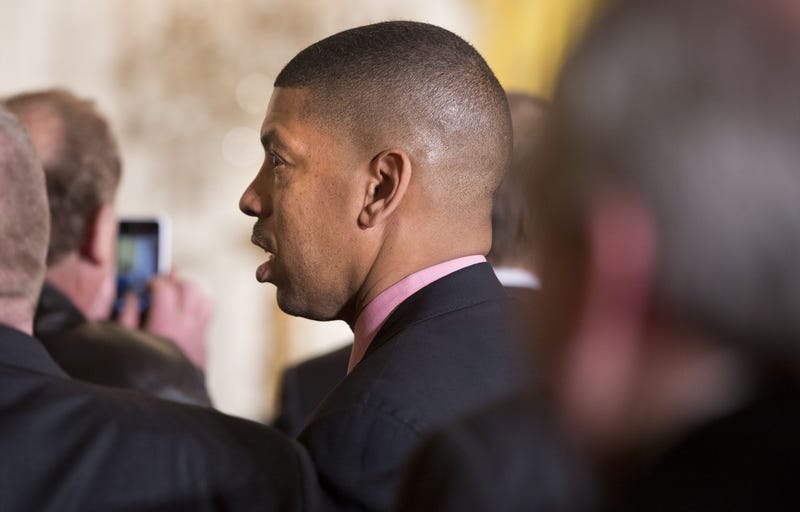 The city clerk of Sacramento has released a trove of correspondence between Kevin Johnson and his cronies, over which the scandal-magnet lame-duck mayor of the California capital fought a long, dirty campaign in hopes of keeping it from journalists and legal adversaries. This latest document dump has nothing as tawdry as the abuse allegations leveled against the former NBA star and documented here and elsewhere through the years. But for anybody interested in the dark side of Johnson as an administrator and public official, there is plenty of fascinating material.

The emails come mainly from the early days of Johnson's hostile takeover of the National Conference of Black Mayors—the mayor and his minions described their mission against the historic Atlanta-based non-profit as a "coup" when they launched it in 2013—and reveal lots of no-goodnik behavior from Johnson and his coup team, a clique of civil servants on the Sacramento payroll, staffers from Johnson's huge web of nonprofit groups, at least three public relations outfits, volunteer hangers-on, and lots of lawyers from the firm of Ballard Spahr. (At least a dozen Ballard Spahr lawyers have worked pro bono for Johnson on NCBM litigation.) The records indicate that at some point Johnson changed his goal from running the NCBM to ruining it. Johnson's team, for example, is found dispatching secret agents to spy on NCBM board members at hotels and restaurants while conspiring to sabotage a potential $2 million windfall for the NCBM scheduled to come just a few months before he filed to have the organization dissolved through the bankruptcy courts. The documents also appear to support detractors' long-leveled allegations that Johnson mingled the NCBM's mission with that of Michelle Rhee, his wife and fellow school-privatization demagogue.
The city clerk's release of the documents completes a request made under the California Public Records Act in the spring of 2015 by Cosmo Garvin, a reporter for the Sacramento News & Review. Unlike the rest of the media in the state capital, Garvin covered Johnson tenaciously and aggressively. He knew Johnson was conducting business using Gmail accounts rather than his assigned government address, so he requested any records on the city's public servers from those personal email accounts. On July 1, 2015, Johnson sued his own city and Garvin's weekly newspaper to prevent hundreds of emails from being made public, claiming attorney/client privilege.
The Sacramento Bee, the local daily which has run interference for Johnson for most of his tenure in office, also originally sought these emails, but, as spelled out in Johnson's complaint against the city and SN&R, was asked by the mayor to rescind the request and complied in cowardly fashion. The Bee gave Johnson's bizarre, wholly unprecedented suit almost no ink. That left the relatively tiny SN&R to shoulder legal expenses by itself; ultimately some costs were defrayed through contributions to a legal defense fund from folks who were appalled that a public official would actually sue a newspaper merely for making a records request. (Gawker Media, parent company of Deadspin, attempted to enter the case to get the emails, but Johnson's lawyers and the city attorney refused to agree to our entry.) Over the past year, as legal and public pressure to do the right thing increased, Johnson released most, but not all, of the disputed emails in incremental batches. Last week, Sacramento Superior Court Judge Christopher Krueger ruled that 75 of the last 113 withheld emails didn't deserve the protections that Johnson claimed for them and ordered a final load of emails and attachments released. Perhaps surprisingly, Johnson complied.
"We took a vote and said, 'Hell no!'"
The bulk of the unsealed documents deal with Johnson's takeover of the NCBM, a clandestine and ultimately disastrous effort that peaked in May 2013 when he succeeded in being named president of the group, only to be deposed by the group's board of directors two weeks into his term. It's been a non-stop legal battle ever since between Johnson and NCBM elders, with suits filed by and against the group's executive director, Vanessa Williams, and a controversial bankruptcy petition all still pending. After civil litigation in Georgia courts, Johnson was restored as the NCBM's president in early 2014, but was still clearly at war with his constituents.
Johnson's only meaningful act after regaining the presidency was a request, filed in the U.S. Bankruptcy Court for the Northern District of Georgia on April 30, 2014 to have the NCBM dissolved under Chapter 7 of the federal code. Then on May 1, 2014, just one day after the bankruptcy filing and before he'd even resigned as NCBM president, Johnson founded a clone non-profit group, which he dubbed the African American Mayors Association (AAMA). He named himself president of the new group, and brought many NCBM sponsors with him. He installed AAMA's headquarters on Pennsylvania Ave. NW in Washington, D.C.—just three blocks from the White House. (The just-released documents indicate that AAMA's prime real estate was originally offered by former NCBM board member Clarence Anthony for use by the NCBM.)