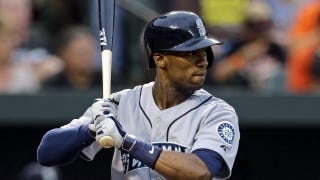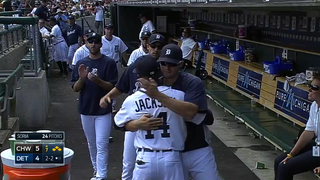 Just like Asdrubal Cabrera, Tigers outfielder Austin Jackson was reminded today that baseball is a business.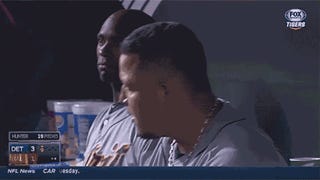 This is Miguel Cabrera celebrating his three-run go-ahead homer in the top of the ninth to put the Tigers up 3-1 on the Orioles. Austin Jackson can't fathom what Miggy just did to that baseball.
From those who consider "old-school" a derisive term, Jim Leyland tends to get a pass because he's just plain old. He's the guy who took advantage of the power outage in Game 3 to light up a Marlboro Red in the dugout. He's the guy who, after Detroit fell 1-0 to go down in the ALCS, laid down on his couch to figure…
You've assuredly heard lots about the players who will be most important in this World Series. Buster Posey, Justin Verlander, Miguel Cabrera, Prince Fielder, Matt Cain, Pablo Sandoval—they were deserved all-stars in July, and they've been talked to death this October. But why think of the World Series as a battle…
Tonight in the bottom of the 6th, Rangers reliever Dustin Nippert took a hard liner to the head courtesy of the Tigers' Austin Jackson. Nippert seemed shaken but ultimately walked himself off. He is currently listed as day-to-day, according to MLB.com.
In the top of the ninth of Armando Galarraga's fairly routine, ho-hum, complete-game one-hitter, Mark Grudzielanek smacked a ball deep to left-center. Austin Jackson was there with a Willie Mays impression, and history was preserved for Jim Joyce to fuck up. [MLB]