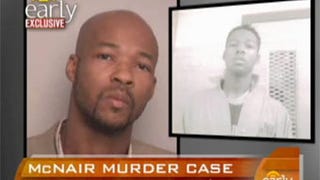 You probably thought that whole ugly Steve McNair business was over and done with, right? Guess again. You will never be rid of this story, because CBS News is still on the case—the Cold Case, if you will.
Here's some creepy cop-cam footage of Steve McNair's murderer/mistress getting pinched for the DUI just a couple days before the tragic night at Hermitage. [Deuce of Davenport]
Nashville's Chief of Police Ronal Serpas just gave a very thorough and detailed account of the death of Steve McNair and Sahel Kazemi and provided a rather convincing explanation of why investigators have officially ruled it a murder-suicide.