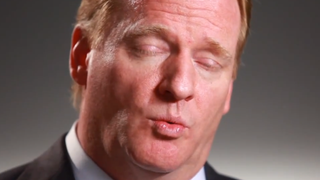 It's apparently Roger Goodell Day over at the Wall Street Journal, because the paper's website currently features three (three!) pieces on the NFL's khaki-faced figurehead—they've got a Very Serious Sitdown Interview, a tick-tock feature that reads like Mark Halperin-penned fanfic, and (for fuck's sake) a …
The Wall Street Journal posted a story today about the offseason workout habits of Philadelphia Eagles tight end Brent Celek. It contains the following anecdote: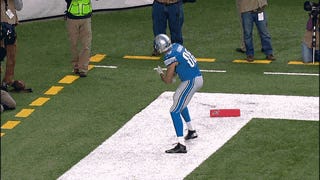 Geoff Foster of the Wall Street Journal has done the lord's work. He went back and watched every touchdown celebration that occurred in the NFL this year for the purpose of creating a comprehensive audit of how NFL players decided to get down after scoring.
Unless LeBron has a writing career we don't know about, Dorothy Rabinowitz confused the Heat star with Bill James and his book Popular Crime in her Wall Street Journal column about an upcoming JFK documentary. To be fair, the mistake isn't that hard to make. They both left an indelible mark on their respective…
Can we talk about this? Can we talk about everything wrong with the notion that if the Cubs are to succeed—if they are to finally, evitably win a championship—they have to first tear down Wrigley Field? That there is bad juju on Waveland and hoodoo on Sheffield and black alchemy on Addison and maybe some cursed pirate…
When the Wall Street Journal added a New York sports section, we assumed it would be more than game stories and notes columns. Sure enough, they've debuted with a series of needlessly rigorous analyses of things nobody cares about.
Last month, Lance Armstrong boycotted the media, speaking directly to his fans in 140-character chunks. He tried to break the ban by writing a letter to The WSJ, but they "butchered it," and instead, he printed it on his blog.