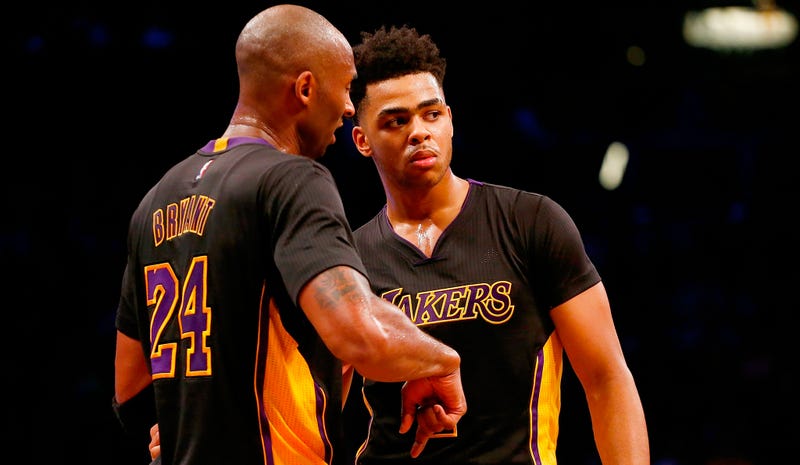 On Tuesday Lakers GM Mitch Kupchak admitted what everybody already knew: the Lakers are prioritizing the Kobe Bryant Farewell Tour, at the expense of the numerous exciting young players on the roster.
"This [season] is really a justified farewell to perhaps the best player in franchise history," he told ESPN. "And, God-willing, he's going to want to play every game and he's going to want to play a lot of minutes in every game, because that's just the way he is." It took just two days for Kupchak's team to demonstrate why this philosophy is so stupid.
Against his old nemesis, the Sacramento Kings, on Thursday night, Kobe Bryant had a turn-back-the-clock game. He scored 28 points, 18 in the first half, on 10-18 shooting, and even got up for an alley-oop. Yet the Kings went up from the start, had a 27-point lead in the third quarter, and were up 16 when Kobe departed the game for good at the end of the third quarter. The Kings were well on their way to a laugher.