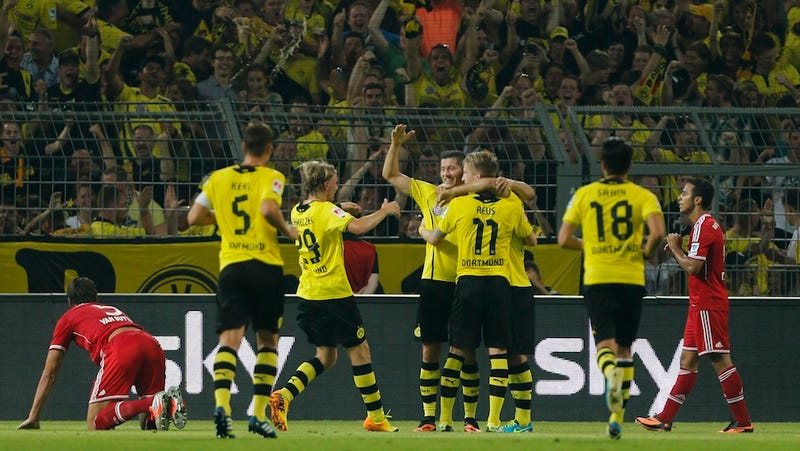 There are 32 teams left after the Champions League playoff round ended yesterday, and so today was the Champions League draw, where the teams were divided into eight groups of four for the group stage of the tournament. There will be plenty of analysis and explanation and bloviation around the internet throughout the Champions League, but the thing everyone is talking about today is the Group of Death.
This year, that's Group F. It comprises England's Arsenal, Ligue 1's Olympique Marseille, Borussia Dortmund of Germany, and Napoli from Serie A, and it looks to be an absolute motherfucker. Napoli were Italian runners-up last year to Juventus, and have since sold star forward Edinson Cavani to Paris Saint-Germain for about €65 million and used the funds to bring in an army of players. They were given a low seed, though, and so it was obvious that whichever group they were placed in would immediately become a lot harder.
Of course, Napoli were drawn with three studs. Dortmund were Champions League runners-up last year, and the best team in Germany not named FC Bayern. Marseille placed second in France to PSG. And Arsenal, who finished fourth in the Premier League, are a very capable bunch who always advance to the round of 16, but have so far spent a grand total of zero dollars strengthening the team after last season.