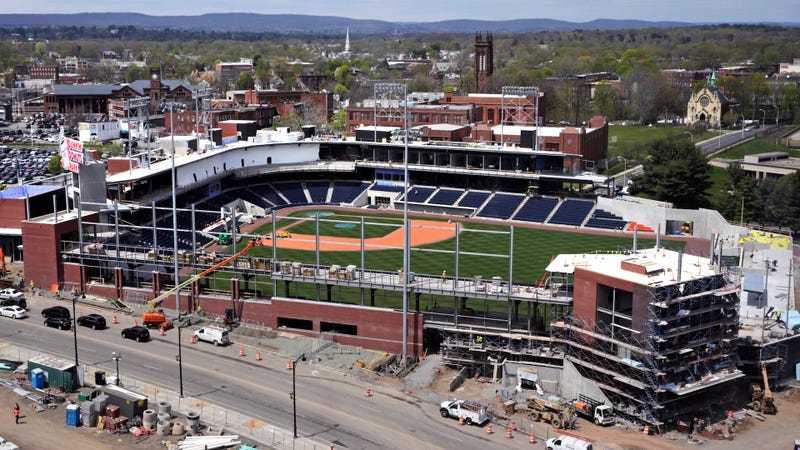 The Rockies' Double-A affiliate in Hartford, Conn. has run into plenty of problems since deciding to build a taxpayer-funded ballpark two years ago, including but not limited to lawsuits and construction delays. Here's a new one: an FBI probe into how public money has been spent on the new park.
Federal agents have been interviewing people around the project to determine exactly how much public money has gone to the park's $71 million price tag so far, according to the Hartford Courant.
The FBI would not comment on the nature of their investigation. Hartford mayor Luke Bronin told the paper that the probe is focused mainly on Centerplan Construction—a development company currently suing the city after being fired from the ballpark project last year for their many delays and cost overruns.