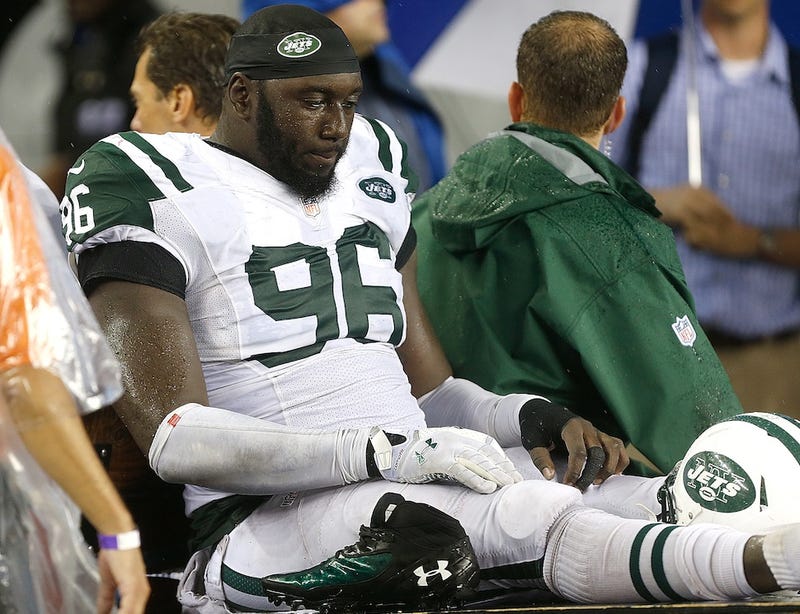 As the football pendulum swings back toward offense, one of the oldest tricks in the book has returned to the forefront: defenses faking injuries. The NFL tried to nip this one in the bud, sending out a preseason memo to cut that shit out, but it's backfired and fans and opponents are seeing fakes everywhere, even when they're legit. Now the league is trying to put the genie back in the bottle.
Sometimes it's fairly obvious. On opening night, Ravens periodically crumbled to the turf with cramps that coincidentally torpedoed the Broncos no-huddle offense. Without naming names, Wes Welker said "you do see [faked injuries] a little bit more and there's nothing really you can do."
On Monday night, the Redskins did the same when faced with the Eagles' record-setting tempo. "A couple guys were going down with cramps and things like that to kind of slow us down," DeSean Jackson said. "Not sure how serious the injuries were."
But the increased scrutiny has led to a number of false alarms. In their Sunday night game in Dallas, a pair of Giants were injured on a crucial Cowboys drive. The fans booed, and both Jerry Jones and Tony Romo accused them of faking. It turned out after that one of the Giants players suffered nerve damage, and is out for the year. Oops!