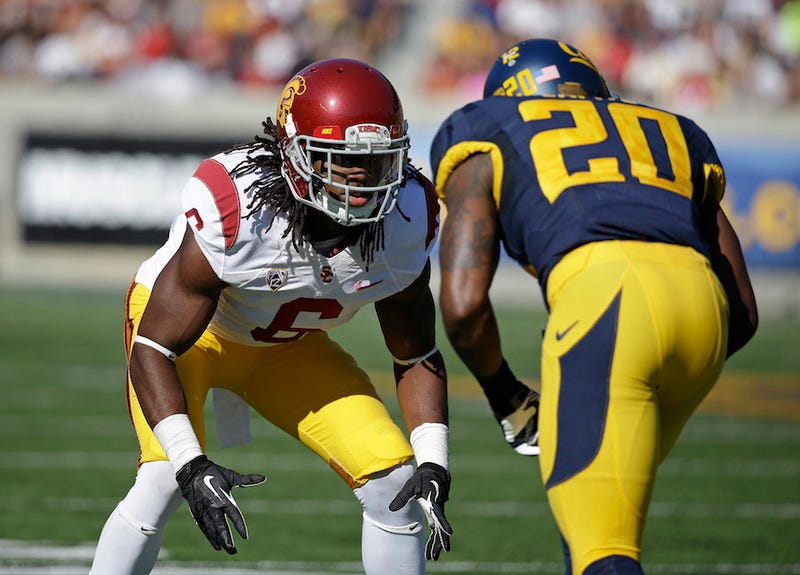 Yesterday, USC released a report that Trojans defensive back Josh Shaw had sprained both of his ankles while rescuing his 7-year-old nephew at a family party Saturday night. This morning, however, head coach Steve Sarkisian said that he had received reports disputing Shaw's account.
The presser is below. At about 5:00, Sarkisian is asked about Shaw's story.
Sarkisian first said that Shaw is a "good person," but also said the team has received multiple phone calls contradicting Shaw's story. Sarkisian declined to say who the callers were. The incident will be investigated further, he said.
More, from ESPN's Arash Markazi:
Shaw wil not be available to the media until team finds out exactly what happened.

— Arash Markazi (@ArashMarkazi) August 26, 2014
There were red flags early. USC saying Shaw wouldn't talk, family wouldn't talk and Sark wouldn't talk about it until after foootball q's.

— Arash Markazi (@ArashMarkazi) August 26, 2014
If you have any information about what Shaw did Saturday night, reach us at tips@deadspin.com.