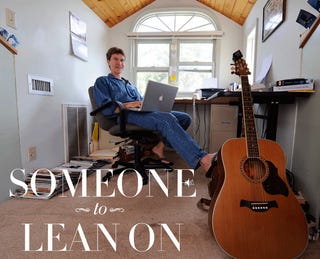 I can pinpoint the moment I realized I was never going to be Gary Smith. This was back in the spring of 2005, shortly before I graduated college. The campus paper had just published the best thing I thought I'd ever written. My profile of George Washington University basketball player J.R. Pinnock was a source of pride. It was also a cheap Gary Smith knockoff.
By that point, Smith's features in Sports Illustrated had become an addiction. "Crime and Punishment," "Damned Yankee," "The Rapture of the Deep"—the names alone suggested the weightiness of the material. If you've read even just one of those, you know how a Gary Smith story can get in your head. His best features were events. When an SI containing his byline arrived in the mail, I'd immediately flip to the back of the magazine, dive in and not come up for air until I'd finished. His narrative voice was an empathic, whispering lyricism, and he wrote with a dazzling omniscience that in his finest work was earned through many, many months of intensive reporting. It was impossible to imitate him. And it was impossible not to try.
In my story, I repeatedly referred to the basketball as an "orange globe." I wrote that the crowd "purrs like a Mustang," that GW "moved at the speed of light," and that Pinnock was "stuck swirling on fast-forward." I wrote as if from within my subject's head. Earned omniscience. Empathic lyricism. When my story went up, I found Smith's SI email address and sent him a link to the piece. When he actually responded, it nearly caused me to gasp.
My university account has long since expired, and the note is gone, but as I remember it, his message began with a compliment. He said he liked aspects of the story. But it needed work, he said. Then he proceeded to edit the thing, not quite line by line, but almost. He encouraged me to dig deeper, to explore relationships I'd mentioned but barely tapped into, to avoid clichés. So I wasn't Gary Smith. But maybe the real thing could teach me how to be a better version of what I was.
---
On Monday, word trickled out that Smith, after 32 years at Sports Illustrated, was retiring. He'd been quiet in recent years; the bylines weren't as frequent, and the stories when they came weren't quite the events they used to be. There were a lot of reasons for that, some of them having more to do with my changing tastes than with any diminution of Smith's abilities. He'd become, for one generation of sportswriters, something like what Dick Young had been for an earlier one. You either emulated his style—the aching, searching prose; the "you are there" scene-setting; the spelunking for psychological insights—or you ran as far away from it as you could. He influenced you, whether you liked his work or not.