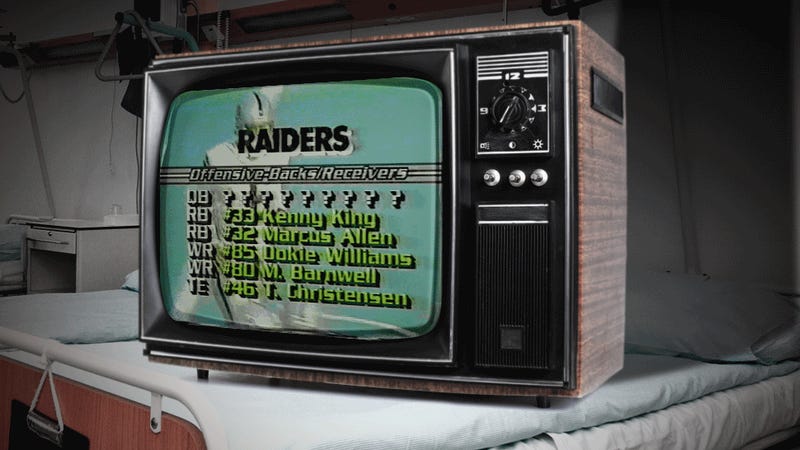 After the most violent NFL game ever played, Marc Wilson sat on the team flight back to the West Coast, nursing his injured thumb. A Raiders team doctor approached. He had a secret message to pass along.
"They're not going to tell you this, and you didn't hear it from me," Wilson recalled the doctor telling him. "But your thumb is broken. They won't tell you about it because they need you to keep playing."
It was early November 1984, and the Raiders had just lost to the Bears, 17-6, at Soldier Field. The Raiders played in L.A. at the time, and they were known for their wrathful, swashbuckling style. They were also the reigning Super Bowl champs, and they came to Chicago with a 7-2 record. But that afternoon they were pounded into a fine pulp by Buddy Ryan's famous 46 defense, which was well on its way to setting the NFL record for sacks in a season (72). By day's end, the Bears had recorded nine sacks, and forced three interceptions and two lost fumbles.