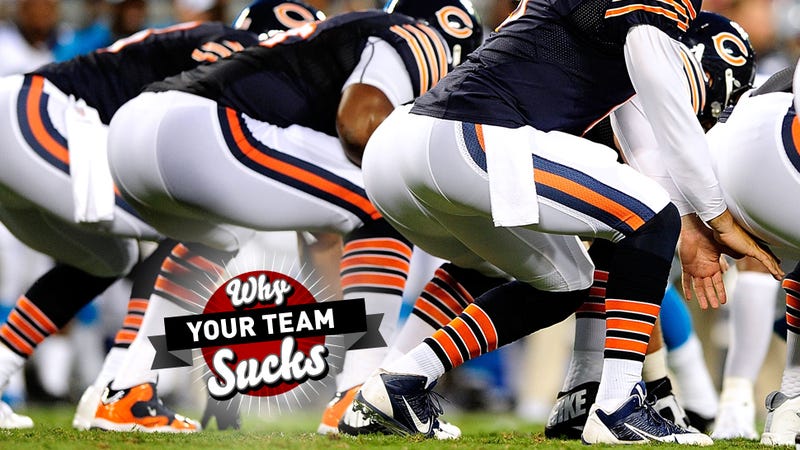 Some people are fans of the Chicago Bears. But many, many more people are NOT fans of the Chicago Bears. This 2013 Deadspin NFL team preview is for those in the latter group. Read all the 2013 NFL previews so far right here.
Your team: Chicago Bears
Your 2012 record: 10-6. Lovie Smith went 7-9 three years ago. The Bears could have fired him THEN. But no no no, they had to wait until firing him made the least amount of sense.