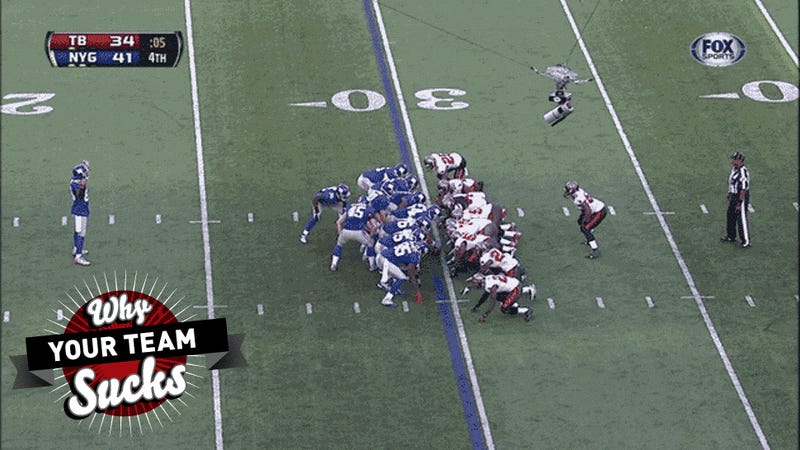 Some people are fans of the Tampa Bay Buccaneers. But many, many more people are NOT fans of the Tampa Bay Buccaneers. This 2013 Deadspin NFL team preview is for those in the latter group. Read all the 2013 NFL previews so far right here.
Your team: Tampa Bay Buccaneers
Your 2012 record: 7-9. The Bucs lost five of their last six games to close out the season, and they lost the final 10 games of the 2011 season. Boy, they really know how to finish up strong, don't they? Even Tony Romo thinks you people suck at finishing things. NOBODY ALLOWS LARGE OPEN GAPS BETWEEN THE WAGONS LIKE THE TAMPA BAY BUCS.
Your coach: Greg Schiano. Greg Schiano could win 15 Super Bowls (don't worry, he won't actually do this) and the first thing people will still remember about him is that he's the meathead who likes bum rushing the victory formation.