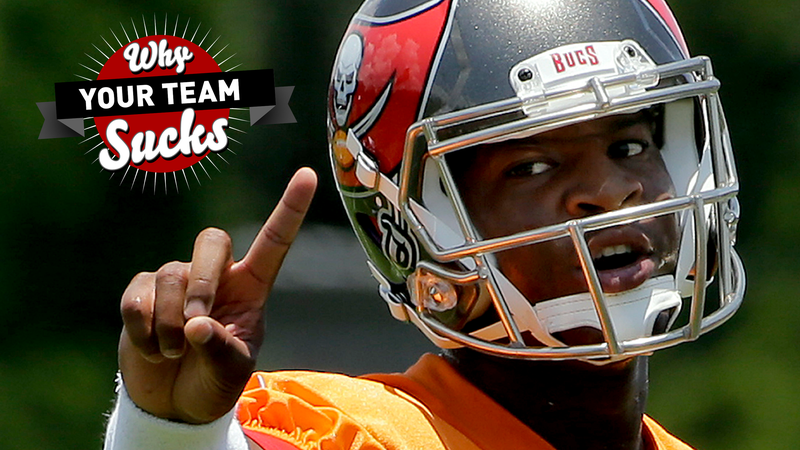 Some people are fans of the Tampa Bay Buccaneers. But many, many more people are NOT fans of the Tampa Bay Buccaneers. This 2016 Deadspin NFL team preview is for those in the latter group. Read all the previews so far here. And buy Drew's new book here.

Your team: Tampa Bay Buccaneers.
Your 2015 record: 6-10, including that one game where they blew a 24-0 lead to Washington and allowed THIS to happen…
LOOK WHAT YOU ASSHOLES DID. Thanks to your nincompoopery, Dan Snyder and the motherfucking Redskins have a reason to feel good about themselves. Great job. Why don't you go ahead and campaign for Trump while you're at it?
That miserable defensive showing helped lead to the ouster of head coach Lovie Smith (which they fucked up) and the hiring of…