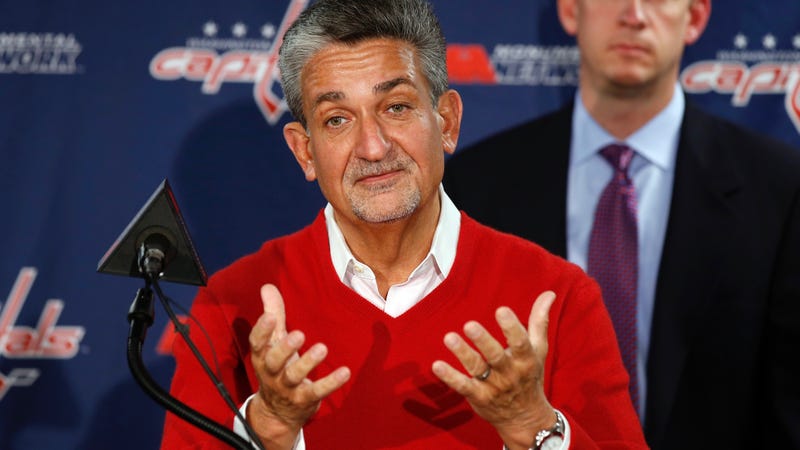 This motherfucker. Here's Ted Leonsis, majority owner of the Washington Capitals, the Washington Wizards, and the arena in which both those teams play their home games, D.C.'s Verizon Center, mewling to the Washington Post because he has to pay his own mortgage and building costs instead of passing them on to the taxpayers of the city:

"No more paying four, five times the rent compared to other teams that we compete with," he said. "I know that sounds silly. But you're competing with a team that pays $3 million in rent, and you're paying $40 million in [building costs] . . . When we finish paying the mortgage, that will right-size the business, and for once we would be advantaged [economically], as opposed to disadvantaged."
The teams I own suck every year because the city won't pay my bills for me. That is the substance of the argument being put forth here. Coming from the mouth of the owner of the Wizards and Capitals, in the context of hinting around about moving those teams, it amounts to a ransom demand: Buy me a new arena, or I will continue throttling the local NBA and NHL teams' prospects in perpetuity.