Max Linsky is the editor of Longform and SportsFeat.
OK, a quick word about top 10 lists: they're horseshit, of course. Totally arbitrary. Over at Longform we complied a dozen of them for our Best of 2011; in the process, we probably nixed 50 stories that were just as good as the ones that made the cut. Once you get beyond a certain quality level, it's a crapshoot.
The list below, however, is even more suspect than the typical top 10. I was asked to keep it Deadspin-free, despite the fact that this site published as much amazing longform work as anyone else in 2011. So, my apologies to Alan Siegel, Katie Baker, and Luke O'Brien—your stories all deserved to make this list or be cut from it for no good reason.
1. Welcome to the Far Eastern Conference

G/O Media may get a commission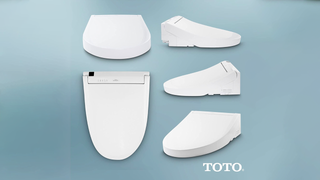 44% off
Toto Washlet Electronic Bidet Toilet Seat

Wells Tower • GQ
I'd been waiting for this story for someone to write this story for a year. Then Tower did, and he killed it:
Then again, it's never pleasant to see anyone's dream collapse, and Marbury's dream of China was about the vastest, most ornately bespired cathedral of ambition I'd ever met anyone trying to build. It contained, so far, $10 million of his own personal cash, one year of his life, the adoration of some number of thousands of Chinese people, putative fame and wealth in India and unspecified countries throughout Africa, his own personal city in South Carolina, skyscrapers, and Marbury's left arm, indelibly inscribed ♥ CHINA.
Honorable mention, "Hugely Entertaining Epilogue" category: "What Was He Thinking?" (Chris Ballard, Sports Illustrated)
2. Punched Out


Part 1: Learning to Brawl
Part 2: Blood on Ice
Part 3: A Brain 'Going Bad'
John Branch • New York Times
Branch's 3-parter on the life and death Derek Boogaard and the culture of hockey enforcers, a Pulitzer lock:
The worry was always about the hands. Like those of most enforcers, Derek Boogaard's giant hands were mangled—especially the right one. But that was the most obvious cost of his work. The rest of the damage, physical and mental, he liked to hide.

His sore right shoulder had ached since he broke his collarbone at 13. His nose, crushed too many times to count, was bent, like that of a cartoon character who smells something delicious in that direction. In the minor leagues, his back was so perpetually sore that he once could not stand up after lacing his skates.
Honorable mention, "Brutal Story About a Life Destroyed by Concussions" category: "Dave Duerson's Secret Life and Tragic End" (Gus Garcia-Roberts, Miami New Times)

Vanessa Grigoriadis • Vanity Fair
The definitive account of how the McCourts ruined the Dodgers. (Vanessa Grigoriadis, please write about sports again in 2012.)
You would almost pity the man if he weren't such a scoundrel, or a schlemiel, depending on your perspective. Always with a fine suit on, his thin lips moving constantly as they work their way into some new sort of trouble, he's been owner of the team for seven years, since he blew into town with Jamie, his tense, skinny Chihuahua of a wife who favors a look that could be described as Real Housewives Business Casual—tight navy skirts, highlighted blond hair, and enormous handbags. Los Angeles was initially welcoming of them, as it is of anyone with money, but when it became clear that they were using one of the city's biggest franchises—part of what put Los Angeles on the map as a world-class destination—to pay their personal expenses, among other shenanigans, the ire in the normally placid city exploded. The McCourt breakup and financial problems with the team are covered by newspapers here as sensationally as the decay of the Wilpon dynasty—the owners of the Mets, who are now selling a minority ownership to a hedge-fund manager—is in New York. The Dodgers and the Mets are each thought to be well over $400 million in debt.
Honorable mention, "Financially Disastrous Franchises" category: "Madoff's Curveball" (Jeffrey Toobin, The New Yorker)
4. The History and Mystery of the High Five


Jon Mooallem • ESPN The Magazine
Mooallem hit the longform triple crown with this piece—he performed it live (PopUp Magazine), told it on the radio (Radiolab) and published it in print:
I was calling Sleets because I wanted to talk to the man who invented the high five. I'd first read about him in 2007 in a press release from National High Five Day, a group that was trying to establish a holiday for convivial palm-slapping on the third Thursday in April. Apparently, Sleets had been reluctantly put in touch with the holiday's founders, and he explained that his father, Lamont Sleets Sr., served in Vietnam in the 1st Battalion, 5th Infantry—a unit nicknamed The Five. The men of The Five often gathered at the Sleets home when Lamont Jr. was a toddler. They'd blow through the front door doing their signature greeting: arm straight up, five fingers spread, grunting "Five." Lamont Jr. loved to jump up and slap his tiny palms against their larger ones. "Hi, Five!" he'd yell, unable to keep all their names straight. Years later, Sleets started high-fiving his Murray State teammates, and when the Racers played away games, other teams followed. In short, Lamont Sleets was both the inventor of the high five and its Johnny Appleseed.
Honorable mention, "Unlikely History" category: "We Are the JumboTron Generation" (Michael Kruse, The PostGame)

Thomas Lake • Sports Illustrated
New Year's Day marks the fifth anniversary of the murder of Broncos corner Darrent Williams. Lake's account of that night stuck with me for months:
Many theories have surfaced in the four years since the shooting, many prisms through which to view the events of New Year's Eve 2006. Most have some basis in fact. You would not be wrong to blame new money, unaccustomed celebrity, old-fashioned jealousy, Napoleonic insecurity or an airborne mist of champagne. You could even surmise, as a judge did, that the bullets were probably meant for a different Bronco in a different limousine. But Darrent Williams was no mere bystander in the sequence of events that led to his death. He chose to help a friend in distress-chose to take off the heavy gold chain to do so-and that choice cost him his life. You would not be wrong to say he died from the .40-caliber bullet that tore two jugular veins and opened his right carotid artery. Nor would you be wrong to say Darrent Williams died of loyalty.
Honorable mention, "Haunting Crime Story" category: "Blindsided: The Jerry Joseph High School Basketball Scandal" (Michael J. Mooney, GQ)
6. The Shame of College Sports


Taylor Branch • The Atlantic
You won't think the same way after reading Branch's case for paying college athletes, even if you were already convinced:
The NCAA today is in many ways a classic cartel. Efforts to reform it—most notably by the three Knight Commissions over the course of 20 years—have, while making changes around the edges, been largely fruitless. The time has come for a major overhaul. And whether the powers that be like it or not, big changes are coming. Threats loom on multiple fronts: in Congress, the courts, breakaway athletic conferences, student rebellion, and public disgust. Swaddled in gauzy clichés, the NCAA presides over a vast, teetering glory.
Honorable mention, "NCAA Amateurism Is a Joke" category: "Renegade Miami Football Booster Spells Out Illicit Benefits to Players" (Charles Robinson, Yahoo! Sports)

Tom Ley • Pitchers & Poets
For anyone who went to spring training as a kid, or anyone who's gotten an autograph anywhere, Ley's piece about meeting Andres Galarraga is a must:
The Big Cat answered without speaking and bent down to accept their offerings, signing each ball carefully before handing it back. As he turned his attention towards me, my mom asked if he would take a picture with us kids. He looked past me for a moment, nodded his assent, and then reached down to receive the ball that I had hastily grabbed out of my backpack a few moments earlier.

He turned the ball over once in his hand and stopped to frown at something that had caught his attention. He hesitated for a moment, then looked up and gently handed the ball back to me.

"This already has me," he said.
Honorable mention, "Childhood Memoir" category: "The Fiberglass Backboard" (Bryan Curtis, Grantland)
8. Ron Washington: He Do What He Do


Michael J. Mooney • D Magazine
After the Rangers lost the Series (the first time), Mooney tracked Washington down in the Lower Ninth Ward, where he's lived in the same $100,000 house for 25 years, to ask him about failure. Washington wouldn't talk to him, which somehow didn't hurt the story at all:
So much of baseball is about failure. The best sluggers in the game fail to get a hit in two-thirds of their at-bats. The best pitchers still let in an average of two runs a game. Everyone makes errors. Everyone strikes out. The sport is about dealing with disappointments and pain and moving forward to another day. And Ron Washington has had more than his share of disappointment and pain: from growing up in the projects, one of 10 kids in a family that sometimes didn't have enough to eat, to losing a brother in Vietnam, to losing his house in a giant hurricane, to slowly losing his mother to Alzheimer's. He's had his share of failures, too, with only 10 Major League games played in the first 11 years of his pro career and more than two decades spent pining for a big league manager position. But even in the cynical world of sports, his biggest failure was shocking.

In front of a line of cameras and reporters, last season Ron Washington desperately asked the public to believe that, at 57 years old, the one and only time he'd ever tried cocaine just happened to be a few days before the one time that year he was scheduled to be tested. He said he was sorry, that what he'd done was stupid, that he'd gone to counseling, that he promised he'd help young people.
Honorable mention, "Coaches and Drugs and Privacy" category: "College Coaches, Drinking, And The Two Men At The Rail" (Spencer Hall, SB Nation)
9. Occasional Dispatches from the Republic of Anhedonia


Colson Whitehead • Grantland
At 20,000 words, Whitehead's report from the World Series of Poker is more of a short book than anything else. Hard to put down:
I have a good poker face because I am half-dead inside. My particular combo of slack features, negligible affect, and soulless gaze had helped my game ever since I started playing 20 years ago, when I was ignorant of pot odds and M-theory and three-betting, and it gave me a boost as I collected my trove of lore, game by game, hand by hand. It had not helped me human relationships—wise over the years, but surely I am not alone here—anyone whose peculiar mix of genetic material and formative experiences had resulted in a near-expressionless mask could relate. Nature giveth, taketh, etc. You make the best of the hand you're dealt.
Honorable mention, "Gambling Essay Series" category: "Fading the Vig" (Dave Hill, McSweeney's)

Samanth Subramanian • The Caravan
The best story about a guy who built a billion-dollar cricket empire in India, then was exiled from the sport and the country, that you'll ever read:
Among people who know Modi, the opinion that he is motivated by money for its own sake or power for its own sake is rare. More frequently, I heard armchair psychological views of Modi's outsize ambitions, all of which can be condensed into the phrase "I'll show 'em." In these narratives, Modi aims for particularly spectacular success because he's always trying to prove something—trying to banish the memories of his early failures as a businessman, trying to show that he doesn't need his family's network of support, trying to create a property superior to anything the Modi group ever built. The steepness of his ambitions came with its own degree of risk, but that was further compounded by his abrasive personality. "Lalit will either be a hero or a zero," a family friend said KK Modi once told him. "He can never be anything in between."
Honorable mention, "Shady International Business" category: "Corruption, Murder, and the Beautiful Game" (Brian Phillips, Grantland)
Marbury photo by Mark Leong for GQ.