Ye Shiwen didn't just break the world record for the 400m individual medley. She smashed it, by more than a second. She beat silver medalist Elizabeth Beisel by nearly three seconds. She shaved more than seven seconds off her own mark at the World Championships last summer.
And perhaps most stunningly, the final 50 meters of Ye's swim were faster than Ryan Lochte's final 50m, when he took gold in the men's version on Saturday.
Ye's fellow swimmers sounded incredulous enough, and BBC presenters went even further. But it was U.S. coach and executive John Leonard who fired the first doping shots across the Chinese's bow.
"We want to be very careful about calling it doping," Leonard said. "The one thing I will say is that history in our sport will tell you that every time we see something, and I will put quotation marks around this, 'unbelievable', history shows us that it turns out later on there was doping involved. That last 100m was reminiscent of some old East German swimmers, for people who have been around a while. It was reminiscent of 400m individual medley by a young Irish woman in Atlanta."
That young Irish woman was Michelle Smith, who in 1996 had Ireland's second-best ever medal haul, and similarly dominated in the 400 IM, just before her career was done in by a series of failed drug tests.

Leonard added that Ye
"looks like Superwoman. Any time someone has looked like Superwoman in the history of our sport they have later been found guilty of doping."
G/O Media may get a commission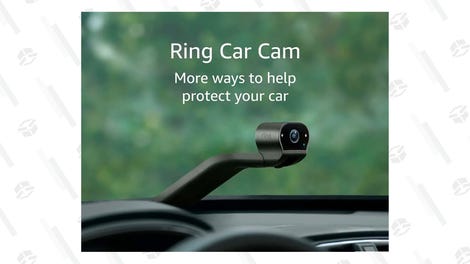 Leonard points out that the Chinese swim program has something of a history of doping, dating back to the 1994 World Championships and running through the 2008 Junior Championships. Ye was straight-up asked about the cleanliness of her urine, and replied that "the Chinese team keep very firmly to the anti-doping policies, so there is absolutely no problem."
This is a thorny issue, and I'm not sure there's a respectful way to "I'm not saying she doped, but there's no way she should have been able to perform like that without doping" without it sounding like sour grapes. Especially if you're an American, since an American swimmer came in second. BUT: that was one really, really fast goddamn swim.
H/T Clever Hans
For a handy master schedule of every Olympic event, click here.