The craft beer industry is facing two significant problems. First off, they're running out of names for their artisanal ales. Secondly, it's an industry with a troubling dearth of gratuitous Simpsons references (full credit to Evil Genius for theirs). Combine these two predicaments, and you have one perfectly cromulent solution. And so, I present to you the 19 best fictional craft beers named after Simpsons references.
19. Does Whiskey Count As Beer? It does if you're drinking this whiskey-barrel-aged stout. It's 17-percent ABV, only available in 750-ml bottles for some reason, and production is limited to two cases per year. Good luck!

18. Apu NaHOPSapeemapetilon. Dashes of coriander and fenugreek put the India in this India pale ale.

17. Me Fail English. Giving this ESB anything less than four stars on Untappd? That's unpossible!

16. Mono-pale (MONOPALE!) It's the pale ale that put Ogdenville on the map!

15. Needs More Dog. There's something about this saison you won't be able to put your finger on. But it'll take you from teetotaler to Boris Yeltsin in 10 beers flat.

G/O Media may get a commission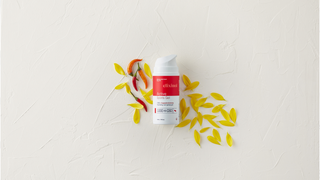 14. Destroy The Sun. The dream of perpetual twilight is attainable through this coffee-spiked porter.

13. Cause Of And Solution To. This Belgian-style quad can get you into a lot of trouble. Fortunately, you can have a couple more and all of your troubles will be gone in a flash.

12. Queen Of The Harpies. This imperial brown ale is just what you need when it's time to escape your miserable, loveless marriage.
11. Independent Thought Alarm. Brettanomyces (Brett) yeast makes this porter stand out from the crowd like brightly colored chalk.

10. Attempted Chemistry. We hired our own Professor Frink to come up with the most scientifically advanced beer ever crafted. Drink up before it becomes sentient and turns on you.

9. Say Chowdah. This amber lager isn't a straight-up Sam Adams clone, but it will have you sayin' it right, Frenchie.
8. The Best Damn Pet Shop In Town. This throwback to Prohibition-style lagers will keep your pet shop filled with rambunctious yahoos and hot jazz going well past one in the morning.
7. Get Confident, Stupid. "Hi, I'm Troy McClure. You may remember me from such self-help films as Smoke Yourself Thin. Try this Tripel and you'll achieve the kind of overstated self-worth that is usually reserved for Hollywood's biggest stars."
6. You Don't Win Friends With Salad. This bacon-infused ale may not taste good, but we're betting people will buy it anyway.
5. Hammock District. Nothing increases your productivity faster than a business hammock (except for donuts, and the possibility of more donuts to come). As long as you're getting comfortable, you'll want to crack open one of these refreshing Radlers. At 3-percent ABV, you can get back to work with confidence.
4. Tastes Like Burning. We spiked this IPA with more habanero than anyone could possibly want.
3. Purple Is A Fruit. This ale is brewed with over a ton of blueberry goodness. So you know it's healthy.

2. Reverse Vampire. This black IPA turns convention on its head ... and you stopped reading after "black IPA," didn't you? Fair enough.
1. Nuke the Whales. Because you gotta nuke somethin'. (Ten percent of the proceeds of this beer go toward saving the whales).
---
Jack Kogod is retired from blogging after spending time at Deadspin, Kissing Suzy Kolber, and a few other places. He lives in Bethesda, Md., and tweets too much at @Unsilent.

Top image via Fox/YouTube.