America's biggest BeerCon went down in Colorado over the weekend, and Drunkspin's Rocky Mountain correspondent will be along later in the week to tell you all about it. I couldn't make it to the Great American Beer Festival myself, as it did not take place in the park across the street from my apartment (which is the perfect venue, but, alas, booked to the gills with youth soccer this time of year), and I don't travel much further afield once summer's done.
This is also my sorry excuse for never having been to Oktoberfest in Munich, an event that sounds even righter up my alley than the GABF. But I intend to celebrate from afar by spending the week drinking out of a huge ceramic mug and providing safe harbor to any asylum-seeking bratwurst that comes my way. I have also ranked 19 Oktoberfest-style beers.

Oktoberfest traces its roots to a celebration held in honor of Prince Ludwig's 1810 marriage to Princess Therese; these days, I gather it's more of a big, drunken, tourist-focused shitshow. Oh, how I aspire to one day be among those big, drunk, shitty tourists! Anyhow, the Oktoberfest style is rather loosely defined, as German beer goes (though the category is tightly focused by our sloppy American standards). They tend to be slightly sweet, moderately roast-y, ideally a bit nutty, and in the 5- to 6-percent alcohol-by-volume range.
A couple notes about the ranking methodology: Though I'm not usually pedantic about style definitions, I did disqualify Peak Organic Hop Harvest Oktoberfest, which may well be a lovely beer, but is also engineered to beat a system that tends to reward over-hopping. I also had to disqualify my erstwhile favorite, Firestone Walker's Oaktoberfest, on the grounds that it doesn't fucking exist anymore. (It's allegedly available in small draft-only quantities in California, which still makes it dead to me; apparently their Pivo Pils has been such a hit that they couldn't spare the tank space to brew another lager this year. Fair enough ... assholes.)
Anyway, I threw all 19 in the fridge and had Drunkspin Research Coordinator Emily serve them to me a few at a time in unmarked glasses over the course of three days. That ain't strictly scientific, but it helped control for certain biases. Let's go.
G/O Media may get a commission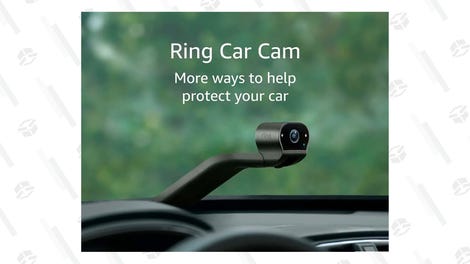 19. Spaten Oktoberfest (Germany; 5.9-percent ABV). Smells kinda rotten. It tastes less terrible than the aroma threatens, but it still has too much of an oniony bitterness. I would have guessed my sample was old, but the label said it's good till next May. I was forewarned that people either love or hate this, with no middle ground, and here we are.
18. Brooklyn Oktoberfest (New York; 5.5). Dammit! This is what I get for tasting these blind: Brooklyn is one of Drunkspin's most reliable bribe-providers (try the Intensified Coffee Porter!), but my facts are my facts, and this is all downhill after an inoffensive, lightly lemon-peppery aroma. It tastes like lemon peels and lesser garbage, with no roasted malt, no nuts, no sweetness, nothing. Boo.
17. Yuengling Oktoberfest (Pennsylvania; 5.5). What can you do.
16. Left Hand Oktoberfest Märzen Lager (Colorado; 6.6). Smells like caramel candy with some dried figs or something. It's drinkable, but way too sweet and one-dimensional.
15. Weihenstephaner Festbier (Germany; 5.8). The aroma is killed by a brutal skunkiness that eventually fades, but not until the damage is done. It tastes far better, but there's no sweetness, roastiness, or caramel to speak of. This tastes like a moderately hopped light lager. I'd call it out for stylistic bastardization, but the brewery's been in operation since 1040, and what do I know, so let's just call it an atypical interpretation that isn't very good.
14. Samuel Adams (Massachusetts and Ohio; 5.3). A vaguely cinnamon aroma leads to a strong caramel palate and a firm, dry finish that's marred by a bit of cardboard. Bummer. This smelled weird, then tasted good for a second before being undone by a cheap back end that resembled a solid Oktoberfest jam cut with two ounces of Bud Light.
13. Shiner (Texas, 5.7). Nicely balanced aroma, with some light grass, floral, and lemon notes along with the sweet malt. The taste wasn't as good, as a slightly sour edge emerged (I figured it was an age/storage issue and wrongly guessed it was one of the Germans). Not a bad beer, though. This is where things start looking up.
12. Hacker-Pschorr (Germany; 5.8). Light amber color with a somewhat skunky smell that isn't super-bad if you're into that kind of thing. This seems like it would be ideal if fresher, I think, due to the good balance of lightly citrusy pine following clean biscuity malt, but the skunk overpowers the sweetness, leaving it a couple degrees out of whack.
11. Harpoon Octoberfest (Massachusetts and Vermont; 5.3). You could convince me this was a washed-out pumpkin beer based on aroma of nutmeg and cinnamon, but it turns more typical as it opens, with light roasted malt and sweet toffee that dries out on the fairly bitter finish.
10. Paulaner Oktoberfest (Germany; 6.0). Clean malt smell leads to a nice pine sting with a bit of caramel underneath. Ultimately a bit too astringent to be in the top tier, but plenty good enough to drink by the liter.
9. Victory Festbier (Pennsylvania; 5.6). This has a subdued aroma that's mostly grainy with a bit of floral and citrus hop character; the expected caramel is present but faint, with a honeyed sweetness that balances out the slightly aggressive (for the style) hops.
8. Dinkelacker Märzen (Germany; 5.6). The standard Oktoberfest flavor profile is augmented by a buttery toffee note that makes it a touch too sweet up front, but some bitterness arrives to balance things out a bit on the finish. This is a nice, multidimensional brewski.
7. Lakefront Oktoberfest (Wisconsin; 5.8). This is another one with a hint of pumpkin spice on the nose, but that quickly fades to reveal a damn fine beer that's light on the caramel, with a predominantly bread-y malt profile and an off-dry, lightly piney finish.
6. Hofbräu Oktoberfest (Germany; 6.3). This is a pale version that has the barest hint of ominous Euro-lager oxidization aroma, but it quickly turns around into a very nice beer with an uncommon tart-apple note that does not come across as a flaw, but rather a welcome supplement to the other malt flavors.
5. Ballast Point Dead Ringer (California; 6.0). This smells like chocolate-covered grapes, which is kinda weird, but it tastes like a better version of the usual, with an assertive hop kick following caramel and faint coffee.
4. Berkshire Oktoberfest (Massachusetts; 6.8) This one also has chocolate on the nose, along with a spiciness that reminds me of Saaz hops. Berkshire Brewing beers all have a similar earthy note that I'd previously attributed to the house yeast, but since this lager has the same flavor I find in their ales, I'm stumped as to where it comes from. Anyhow, great stuff.
3. Blue Point (New York; 5.5). This was a major surprise. Blue Point is now owned by Anheuser-Busch InBev, which certainly doesn't disqualify them from making good beer, but, you know. And I'm not a fan of their flagship Toasted Lager. But fake facts are fake facts, and this is one of the very best märzens I've had. It has a muted aroma of caramel malt along with some light grass and lemon, and the flavor is a bit hoppier than expected, but the malt dominates with light toffee and dark fruit.
2. Sierra Nevada Oktoberfest (California and North Carolina; 6.0). This is brewed in collaboration with Germany's Brauhaus Riegele, and Sierra Nevada is to be commended for their humility on that score. They don't need any help. I've never had a subpar Sierra Nevada beer of any style. No one has. Their Oktoberfest opens with a dusty hay aroma complemented by light toasted bread; the flavor is sharp and peppery, with some green grape/white wine notes along with light caramel malt and piney hops. This definitely tastes like a Sierra Nevada Oktoberfest, which is high praise.
1. Jack's Abby Copper Legend (Massachusetts; 5.7). This beauty from an all-lager brewery has a complex, elegant aroma that's in turn nutty, floral, and lightly roast-y. The flavor features a small dose of dry, dark chocolate and just the right amount of caramel. This is the best märzen that's shown up in my refrigerator all year, and it's the one you should drink by the liter should the opportunity arise.
---
Will Gordon loves life and tolerates dissent. He lives in Cambridge, Mass., and some of his closest friends have met Certified Cicerones. Find him on Twitter @WillGordonAgain.

Image by Sam Woolley.
Adequate Man is Deadspin's new self-improvement blog, dedicated to making you just good enough at everything. Suggestions for future topics are welcome below.