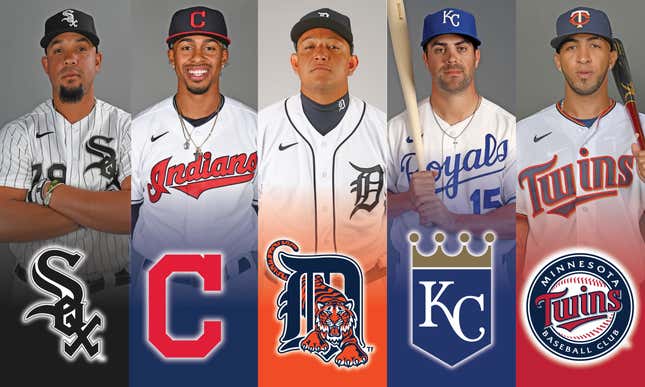 "Flyover Country" in the American League contains history's greatest home-run squad (Minnesota, somehow), perhaps the league's most exciting team….and then three teams not even trying. This is pretty much the norm in baseball these days, a division that has one or two teams fighting over actual prizes and then three in the corner, pocketing the hors d'oeuvres, finishing drinks other guests left behind, and then ducking out the side door during a toast.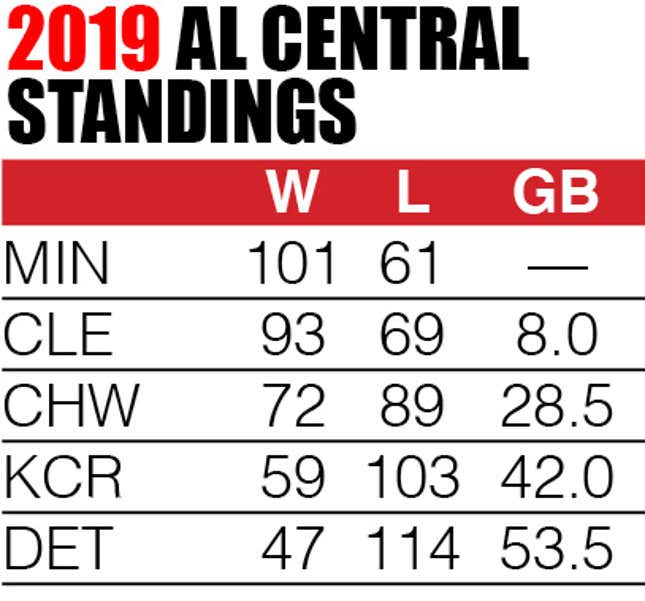 The Twins golfed 307 Titleist baseballs over various walls last year, while amassing the second-highest slugging percentage as a team at .494. And they did that while only having one known slugger.

The White Sox have accrued the most desirable young corps of players anywhere, but it feels like the time to go from promise to tangible results is upon them, even in this Fun Size, MLB Cup-like season. They could win the division, or see a 60-game sprint stunt the development they still need.
Cleveland will hope its homegrown top-of-the-rotation talent and Francisco Lindor can overcome ownership's cheapness and indifference that saw longtime ace Cory Kluber punted off to Texas and will soon grease Lindor's exit.
And then there's Maude, otherwise known as the Royals and Tigers. At least the former will give us the high comedy of Mike Matheny in a dugout again.