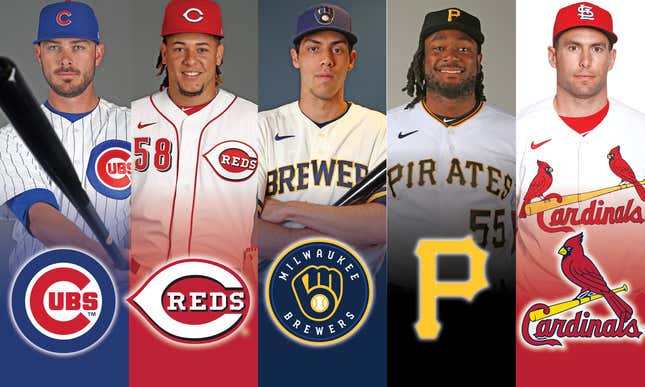 The NL Central is the rare occurrence in modern-day Major League Baseball where an argument could be made for four teams to win it. Or, to put it more accurately in today's context, only one team has actively given up and merely exists to siphon off revenue-sharing and BAMTech money while causing its entire fanbase to listen to My Bloody Valentine exclusively, and that's the Pirates.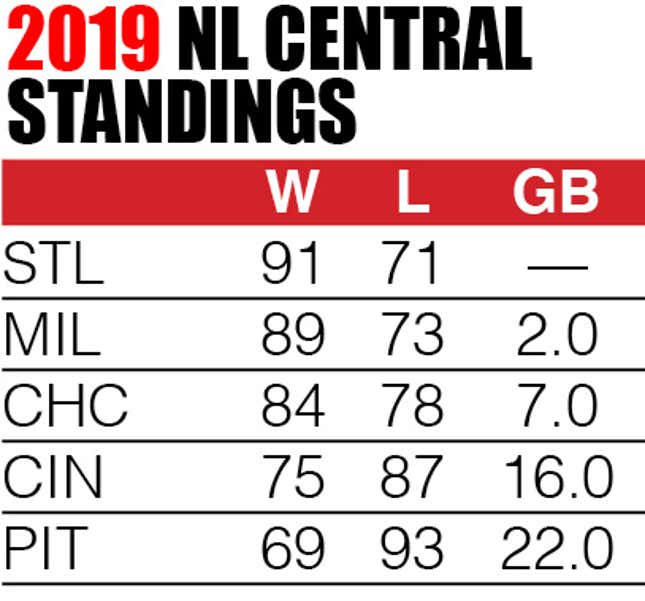 Last year's division winner, the Cardinals, returns essentially their entire team to try and do the same. The Cincinnati Reds were the big movers of the offseason and most picked them to be the surprise team of the NL, before everything went to shit. The Brewers still have Christian Yelich, who can account for even more in just 60 games. And the Cubs, despite their owner's best efforts, still have more than enough talent to pop off for a third of a normal season and make some noise, before Tom Ricketts goes around asking everyone if they have change for a button.

With 60 games hardly being enough to cause too much separation for anyone, this collection of teams could look like Jim Ross' favorite analogy, "A Saturday night in Muskogee on a payday weekend!"
Let's dive in.