This Monday night, about two weeks after the actual anniversary, WWE will celebrate the 25th anniversary of its flagship Monday Night Raw TV show with a live show from two different locations in New York City. While the show will be based out of Barclays Center in Brooklyn, additional action will be broadcast from the Grand Ballroom at the Manhattan Center in midtown, which was the show's home in its early days. While WWE's claim that Raw is "the longest-running weekly episodic program in the U.S." is not 100 percent accurate, it is indeed the longest-running nationally televised pro wrestling show in the history of the medium. It didn't reinvent the wheel when it came to the pro wrestling world at large, but Raw was such a striking change from how WWE had normally produced television in the past that, once it hit, there was no turning back.

Jokic? Embiid? The NBA MVP is obvious... right? | Keep it a Buck(et)
Raw was preceded by Prime Time Wrestling, a secondary WWF show that, from 1985 to 1992, showed highlights of the key moments from the weekend's syndicated flagship shows as well as bouts from live events around the country, with some exclusive matches mixed in. In those days, cable was not a priority, and the business of pro wrestling was about selling tickets to live events via localized interviews; inserts on the syndicated shows carried that weight. The cable shows, Prime Time and All-American Wrestling, served mostly as recaps, with the former being more watchable from a contemporary perspective thanks to the greater amount of competitive matches. Towards the end of its run, there was a format change, with the show switching to a weird variety show format shot before a studio audience, a few matches, and roundtable discussions between the action.
Raw, which cut the two-hour run time in half at first, was nothing like past WWE television shows. It was shot at smaller venues, first the Manhattan Center and later Poughkeepsie's Mid-Hudson Civic Center, which provided the type of ambience that was lost in bigger arenas. It would be modeled on the great TV studio wrestling shows of the regional days, a format that WWE never used. Because it was cheap and had a unique atmosphere, many wrestling promotions in the regional days taped television at their flagship station's studios, with just a few dozen fans in attendance. That the studio format clearly delineated a promotion's live events for the week from the free TV product helped, as did the fact that the action all occurred organically around the ringside area. While the typical WWE program felt like a game show—rigid, canned, overly segmented—studio shows felt (and often were) more "live," and flowed freely from one segment to the next. Raw, hyped as "uncut, uncensored, [and] uncooked," would go live as many weeks as was realistically feasible; that was a tall order for a company that had produced less than two dozen live broadcasts in its history.
The earliest shows drew mixed reviews: The Grand Ballroom had an incredible atmosphere and looked great on TV, to the point that the early Raw episodes upscale to HD significantly better than shows produced a decade later with a much higher budget. There were more competitive matches, and they were often really good. But Vince McMahon's attempts to make the show more "adult" were mostly embarrassing. He brought on stand-up comedian and Don Imus sidekick Rob Bartlett as an announcer, and Bartlett opened the first show by talking about Yokozuna's taint. It somehow all went downhill from there. Still, with Prime Time's decline as the company stopped taping house shows or providing much in the way of exclusive content, Raw was clearly a change for the better.
Raw really started to click after a month, with a wild show that saw Kamala chasing his ex-handler Kimchee into the balcony and Ted DiBiase brutalizing the returning Brutus "The Barber" Beefcake two and a half years after the latter nearly died in a parasailing accident. Two months after that, Bartlett was finally gone, but it wasn't until May 17 that Raw truly became a juggernaut. That show featured two major angles:
Shawn Michaels issuing an open challenge for his Intercontinental Championship, only for it to be answered by Marty Jannetty, his former tag team partner, who had abruptly disappeared months earlier thanks to one of many firings for disciplinary issues. In the main event, Jannetty won the title, which was a complete shock because that was not the way that WWE booked its titles.
Over the course of a few weeks, Sean Waltman, who had been tearing up the indie scene as the Lightning Kid, appeared on Raw and lost squash matches under a couple different names: Kamikaze Kid one week and Cannonball Kid the next. The hardcore New York fans knew who he was and were excited to see him, only to be deflated by how he was used. On May 17th, known as simply "The Kid," he was taking the usual beating against Razor Ramon when he capitalized on a small mistake, hit a moonsault bodyblock from the top rope, and got the pin. The live crowd went completely nuts, not just because the hardcore favorite won, but because, again, this was not how WWE storytelling normally worked.
G/O Media may get a commission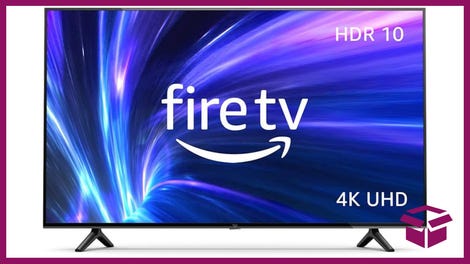 42% Off
Amazon Fire TV 50" 4K Smart TV
That May 17 show, which WWE dubbed "Night of the Upsets," was when Raw truly became Raw. After that, more and more major storylines were concentrated to cable, with syndication offering recaps between the original squash bouts. The match quality also shot up, with great matches featuring some combination of Michaels, Jannetty, Mr. Perfect, Doink The Clown, and Bam Bam Bigelow happening routinely throughout the Summer. Important things still happened in syndication, but most of the really cool and most violent stuff, like Crush's turn on Randy Savage—it caused a "lacerated tongue" of all of the possible storyline injuries—happened on Raw.
When WWE Network launched in 2014, these early shows were being added constantly, and were also kept in regular rotation on the service's linear, live TV-style 24/7 stream. They hold up remarkably well, especially in terms of how digestible they are relative to the modern version of Raw, a three hour slog that makes unrealistic demands of its viewers.
Raw's golden age didn't last forever, or even very long. In early 1994, the tapings moved from the photogenic New York venues to dingy looking halls up and down the east coast, which killed the ambience that made the show special. At the same time, Raw got less storyline attention than it did in its first year while also being live less often. It would take a competing show from Turner Broadcasting's WCW, Monday Nitro, debuting and outdrawing Raw for an extended period to get the incumbent show revamped into the format it uses to this day.
When Raw celebrates its first 25 years, it will have had the same basic look (entrance stage and big screen at stage right) and feel (opening long promo sets up show without much semblance of there being matches made in advance), for 21 of them. After all those years, it's worth remembering what Raw was when it was at its best. The show hasn't changed for most of its run, but it first made a splash by being utterly unlike what everyone knew as WWE television. Here's hoping that something like that can happen again.
---
David Bixenspan is a freelance writer from Brooklyn, NY who co-hosts the Between The Sheets podcast every Monday at BetweenTheSheetsPod.com and everywhere else that podcasts are eavailable. You can follow him on Twitter at @davidbix and view his portfolio at Clippings.me/davidbix.