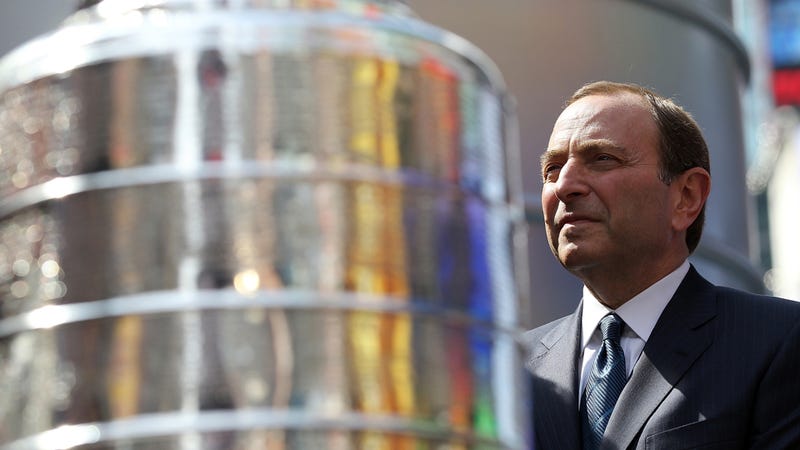 We're pretty sure the National Hockey League playoffs begin tonight. They excite lots of folks, so they might excite you too.
Here are tonight's (?) games (all of which are televised on American channels) and the relevant things to watch for:
• Flyers at Penguins (7:30 p.m., NBC Sports Network)
Thing to watch for: Hostility. Pittsburgh and Philly played not too long ago, and tensions ran high. Perhaps that weird Hulk Hogan lookalike will return to the stands at Consol Energy Center tonight, and perhaps he will once again antagonize Scott Hartnell, as any good hockey fan should.
• Red Wings at Predators (8 p.m., CNBC)
Thing to watch for: Alexander Radulov. The former Predators prospect came back from Russia in mid-March and scored seven points in his nine games. Not bad. And Nashville went 6-3, including a win over Detroit. The Preds and Wings each took three games of their season series. Detroit is aces at home but iffy on the road, and there are only three games in Hockeytown during this series. This should be tight, you know?
• Kings at Canucks (10:30 p.m., NBC Sports Network)
Thing to watch for: Goaltending. L.A. can't score—they finished second-worst in scoring in the NHL this year—but they have a great goalie, Jonathan Quick. Vancouver can score—they led the Western Conference in goals scored—but they have a goalie, Roberto Luongo, who might just be haunted by last year's playoff failures. If Luongo matches Quick, L.A.'s toast. But if he gets shaky, we've got a series. That is, if the games are tonight.