Ancient old man Manu Ginobili no longer has it in him to dominate long stretches of NBA basketball games. It turns out that's fine—Ginobili is still a useful rotation player for the Spurs, even as a 40-year-old, even as his body looks less and less like that of an NBA player and more and more like smoked chicken. Age has not yet stripped the old man of his incredible clutch magic—last night Ginobili managed to take over one particularly important 25-second stretch of an NBA game, and it was enough to deliver his team a win.
The scene was the final minute of Spurs-Mavericks, in San Antonio, with the score tied at 96 and the Mavericks with side-out possession and 23.4 seconds on the clock. Ginobili, wizened basketball magician, was guarding Wesley Matthews, doing the inbounding:
You don't usually see that much lateral movement from the guy defending the inbounder, in part because he doesn't usually have eyes in the back of his head that allow him to see the precise movements of the offensive players behind him. Not only does Ginobili mirror J.J. Barea's hurried movements, but that left hand of his is precisely taking away exactly the bounce pass Matthews wants to throw. And then! Instead of just forcing the five second violation, Ginobili deflects the desperation pass off of Matthews, forcing the turnover.

But, having thwarted Dallas's final possession and given his team the ball back without any time running off the game clock, Ginobili had another, better, more-easily-captured-by-the-box-score moment: the game-winning bucket:
G/O Media may get a commission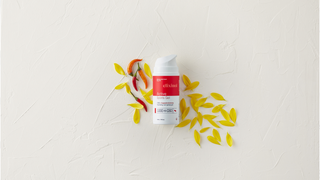 The Mavericks kind of blew this coverage—no one helped down on the drive until way too late, and Matthews never got free of the Aldridge screen, and Maxi Kleber stayed glued to Aldridge even while Ginobili was turning the corner—but it's still awesome to see old man Ginobili setting up the screen, and using what's left of his once fearsome first-step quickness to get going downhill, and appear in the clear on the far side of the screen with the soft lefty finish.
At one point the Spurs were down 16 points in this game, and were down nine at the start of the fourth quarter. But they've been aces in the clutch this season, in no small part because of the play of Ginobili: his net rating in 11 clutch games so far this season is plus-47; he's producing 84.3 percent True Shooting in games within five points in the last five minutes. I guess once you've been in those spots a million billion times, they lose some of their tension? The Spurs are magic.