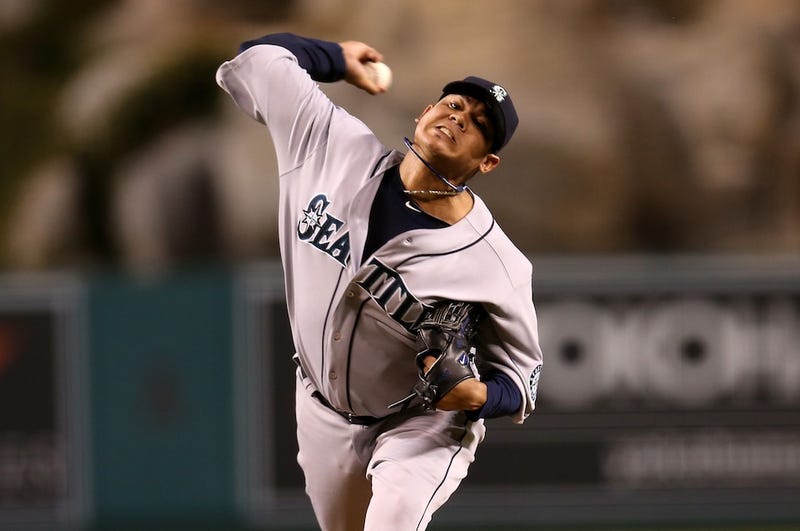 On Thursday it was reported that the Mariners and staff ace Felix Hernandez had agreed to seven-year, $175 million contract, the signing of which was a mere formality to be completed by spring training. Apparently the source speaking on condition of anonymity because the contract is not official has finally fulfilled its purpose.
Today, Buster Olney is reporting that the two sides are not close to an agreement because of an "elbow issue."
The elbow issue is perceived by at least one of the parties in the deal as being a possible impediment to the completion of the new contract.

"It's an issue," said one source.
Hernandez signed a five-year, $78 million deal in January 2010, so the two sides still have time to figure something out. If the extension falls through, Hernandez could lose around $5 million a year in anticipated salary as the extension would have averaged $25 million per year. Hernandez's current contract will pay him $19.5 million this year and $20 million in 2014.
Source: Felix Hernandez arm at issue [ESPN]
Mariners, Felix Hernandez agree to $175 million deal [USA Today]