On Nov. 17, ESPN reported that two men had accused Bernie Fine, 65, an assistant basketball coach at Syracuse since 1976, of molesting them when they were children. Fine denied the allegations, and Syracuse head coach Jim Boeheim angrily came to Fine's defense. Since then, another man went to Syracuse police to say he, too, had been abused by Fine. And both ESPN and the Syracuse Post-Standard have published stories about a recorded phone call from 2002 in which Fine's wife, Laurie, admits to one of Fine's alleged victims that she was aware of what her husband had done. That revelation led Syracuse to fire Fine, but it also raised questions about who knew what when with regard to Fine's actions. Information contained in this timeline comes from a timeline previously published by the Syracuse Post-Standard, plus additional news reports about the case. We will continue to update this as warranted. If you see anything of note we should add, please send an email to tips@deadspin.com.
2002: Bobby Davis, a former Syracuse ballboy who is approximately 30 years old at the time, contacts Syracuse police to report he had been abused by Fine from approximately the mid-1980s until September 2000. Syracuse police refuse to turn over any records from its investigation at that time to the Onondaga County District Attorney, setting off a battle that nearly ends up in court. According to ESPN, Davis says in 2011 a detective told him the statute of limitations, which in New York is five years from the cessation of sexual contact, had run out.
Sept. 2002: Davis contacts the Post-Standard to tell the newspaper Fine had abused him.
Oct. 8, 2002: Davis makes a secret recording of a 47-minute phone conversation with Fine's wife, Laurie. In the conversation, Laurie Fine never says she witnessed anything, though she does admit she knew "everything that went on" before the two discussed specifics. "He thinks he's above the law," Laurie Fine says on the recording. Davis later shows the newspaper a phone bill that includes a 47-minute phone call to Fine's home telephone number on the date in question.
G/O Media may get a commission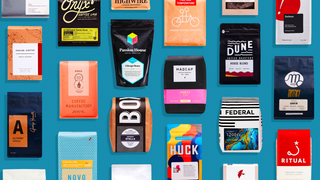 Get $25 free
Trade Coffee - National Coffee Day
Feb. 10, 2003: Two Post-Standard reporters question Fine at her home. She acknowledges she talked to Davis on the phone on Oct. 8 and even confirms portions of the conversation. But she also denies making other remarks. It is not clear which statements she says were accurate and which she denies.
2003: The Post-Standard, after six months, tells Davis it would not publish anything about his claim because it could not verify his allegations. The paper's justification is that it had no witnesses, additional victims, or other corraborating evidence. To date, there is no indication the newspaper went to the police with the tape at that time.
April 7, 2003: Syracuse wins the NCAA men's basketball championship with an 81-78 victory over Kansas at the Louisiana Superdome.
June 2003: Davis contacts ESPN's "Outside the Lines" to allege Fine had abused him, presenting the tape of his phone conversation with Laurie Fine to back up his claim. It is not clear how long ESPN looked into his allegation, but the network reported neither the claim nor the contents of the tape because "no one else would corraborate his story." As with the Post-Standard, there is no indication ESPN presented the tape to any law enforcement officials at that time.
2005: Syracuse conducts its own investigation of Davis' allegations. That investigation is never made public, but in 2011 the school acknowledges it indeed happened and that no evidence of wrongdoing against Fine had been found.
Nov. 5, 2011: Jerry Sandusky, a retired assistant football coach at Penn State, surrenders to police after a grand jury indicted him the day before on 40 counts of sexual abuse against eight boys over a period of about 15 years. Two other Penn State administrators—athletic director Tim Curley and senior vice president for finance and business Gary Schultz—are indicted for perjury and failure to report abuse in connection with the grand jury's investigation. The Pennsylvania Attorney General's office releases the entire 23-page summary of the grand jury's findings, which indicates then-graduate assistant coach Mike McQueary witnessed Sandusky raping a boy in a campus shower in March 2002, and that McQueary told head football coach Joe Paterno about it the next day.
Nov. 9, 2011: The Penn State Board of Trustees votes unanimously to fire Paterno and university president Graham Spanier in light of the allegations against Sandusky, Curley, and Schultz.
Nov. 10, 2011: Danielle Roach, a friend who has known Bobby Davis since they were in the second grade—and who once dated and attended school formals with Davis—calls Syracuse police to inform them a friend of hers had been abused by Bernie Fine. Roach later tells the Post-Standard she had been aware of the allegations Davis had made in 2002 and that she was "angry" nothing had come of it at the time.
Nov. 11, 2011: Roach, now married to someone else, with whom she has a son, calls Davis, who is 39 and married with two children of his own. She convinces Davis to come forward again.
Nov. 17, 2011: Roach and Davis speak to Syracuse police, at which time Roach turns over a recording of the 2002 phone call Davis had with Laurie Fine. Without Roach's and Davis's knowledge, Davis's stepbrother, 45-year-old Michael Lang, contacts ESPN to say Fine had molested him. ESPN airs a story about Davis's and Lang's allegations that evening. In ESPN's report, it acknowledges it investigated Davis's 2003 allegation but could not corraborate it. ESPN cites Lang's new allegation as corraboration to explain why it is now airing a report, saying it also hired a voice recognition expert to verify that Laurie Fine's voice was indeed the one on the recording. In 2002, Lang had denied to the Post-Standard that Fine had molested him. Now, he tells ESPN he came forward after hearing of the allegations against Jerry Sandusky at Penn State. Jim Boeheim, the head basketball coach at Syracuse, tells ESPN Davis's story is "a bunch of a thousand lies."
Nov. 18, 2011: Fine, who has been placed on administrative leave, issues a statement denying the allegations against him.
Nov. 23, 2011: Another alleged victim, Zach Tomaselli, now 23, tells Syracuse police Fine had molested him in 2002, when Tomaselli was 13. Tomaselli says the abuse took place in a Pittsburgh hotel room, on the night before Syracuse played a game there. Tomaselli has no evidence to back up his claim. His case could be prosecuted in federal court because he claims the abuse took place across state lines and because the statute of limitations for federal crimes of sexual or physical abuse against minors is 10 years.
Nov. 25, 2011: A seven-hour search of Fine's home by authorities after federal prosecutors obtained a search warrant results in the seizure of three filing cabinets, Fine's cell phone, and a computer that does not belong to Fine.
Nov. 27, 2011: The Post-Standard publishes a story about Tomaselli's accusation. Tomaselli's father, Fred, from whom he is estranged, says his son is lying. In April, Zach Tomaselli was charged with having sexual contact with a 14-year-old boy. He has pled not guilty. Both ESPN and the Post-Standard publish stories about the 2002 phone call between Davis and Laurie Fine—years after both outlets were first given a tape of the conversation. Syracuse fires Bernie Fine. Boeheim issues a statement in which he calls the new revelations "disturbing and deeply troubling," adding that he was "very shocked" because he "never witnessed" anything that is being alleged. Boeheim also expresses his regrets for "any statements I made that might have inhibited that from occurring or been insensitive to victims of abuse."
Nov. 28, 2011: Zach Tomaselli says he had also been abused as a child by his father. Syracuse police finally decide to release documents on its investigation of Fine dating back to 2002, one day before the standoff between the police and the Onondaga County District Attorney's office was to be settled in court.