We here at Drunkspin freely concede that beer is the very best goddamn thing in the world, better than gin, softball, and naps combined. Yet for as much as we love beer, we sometimes fail to lead the cheers loudly enough to satisfy the sunnier members of the Craft Beer Movement™, who take exception to our occasionally reminders that beer is alcohol and alcohol is poison. Oops! Tastes great, though, and a little weekend buzz doesn't always hurt everyone. On the balance, we are resolutely pro beer.
But damn, man, the hangovers. I've avoided them lately, but this past weekend included a little too much research—a distillery tour, two brewery visits, a beer dinner, and about a dozen notebook beers at home in between combined to make me think it was a good idea to order a drink called either a Mario or a Luigi at an Irish chicken-finger bar last night (my wife and I ordered an M and an L; I can't remember which one I drank, but I suspect it matters very, very little). I'd like to blame the hangover on the hard liquor, but that'd be splitting hairs, since it was all the beer that talked me into it in the first place. And I'd rather not split any of my hairs right now, because they hurt enough as it is.
So today I'll try to turn this greasy ship around with a trip to the farmer's market and the $9 juice store. No, I don't believe that shotgunning a pint of kale-and-whatever will purify my body or soul, but it comes with some psychological benefit, at least. "Hey, I'm self-employed and hungover and have nine spare dollars and no one's looking; I could totally spend this on three restorative 40's of St. Ides, but instead I will suffer through liquefied field greens, because that's what hungover paragons of virtue do."
The farmer's market trip will be more fun, because for some dumb reason I get really into buying produce from the honorably dirty men and women who bother to grow actual food even though there's a perfectly good McDonald's right next to the parking lot where they set up shop. I'm generally pretty opposed to hippie things and healthy things, but I'm a sucker for the chance to pay triple the grocery-store rate for strawberries.
This predisposes me to like Brooklyn Brewery's Greenmarket Wheat, as does the fact that they sent me a couple bottles last week, but with those biases noted, let me assure you that this is a very darn fine interpretation of a German weissbier. It's brewed in Brooklyn in collaboration with GrowNYC (to which the proceeds are donated), and it's billed as a "celebration of New York State agriculture," employing grain and hops from farms upstate. This is a good cause because farmer's market produce really is a ton better than the bland, waxy bullshit that gets trucked into the supermarket. Plus, if you play your cards right, this stuff'll get you drunk!
G/O Media may get a commission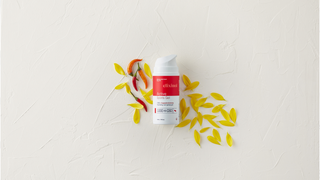 Brooklyn Greenmarket Wheat opens with a strong aroma of cloves and banana derived from the brewery's house weisse yeast. The flavor is fruitier than expected, with some light pear and orange zest joining the spice. There's honey in there, too, which is a nice touch, and the malt lends a whole-wheat English muffin impression. Despite the honey, Greenmarket Wheat is never too sweet, and the finish is downright dry.
This is a light, refreshing beer, and at a reasonable 5 percent alcohol-by-volume, it basically qualifies as health food. If, however, you happen to drink a few too many one afternoon, at least your resulting hangover will come with the knowledge that you supported New York State farmers. Now if you'll excuse me, I have to go spend $40 on strawberries to soak in cheap tequila.
---
This is Drunkspin Daily, the Concourse's adequate source for booze news, reviews, and bullshit. We'll be highlighting a beer a day in this space; please leave suggestions below.

Image by Jim Cooke.
Will Gordon loves life and tolerates dissent. He lives in Cambridge, Mass., and some of his closest friends have met Certified Cicerones. Find him on Twitter @WillGordonAgain.