You could make the argument and not be laughed out of the room that Ben Bishop at 100 percent is not preferable to Andrei Vasilevskiy, let alone Ben Bishop with whatever knee/groin/mysterious lower body ailment had him looking like an old man every time he struggled to regain his skates or go to his left.
So when Jon Cooper said he gave Bishop the net because "you look in the player's eyes and you could see," the Blackhawks had to be slavering at the prospect of facing an obviously injured player who had clearly tricked his coach into signing off on his start. Instead, Chicago managed just two goals on 38 shots, falling 3-2 at home. Depending on how this series goes, Monday night could very well represent one painful missed opportunity.
''Sometimes it can be focus,'' Marian Hossa said, attempting to explain how the Hawks could miss so many open nets, and fail to beat a visibly hurt Bishop. ''Or a little bit of luck.''
Which one was this, then?
G/O Media may get a commission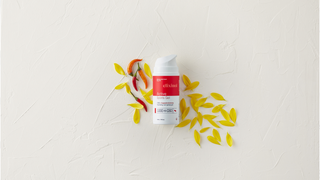 Bishop, who twice had to leave Game 2, wasn't sure he was going to play until he arrived at the arena last night. He won't talk about it, jokingly telling that he felt like Marshawn Lynch blowing off their press-conference questions. Cooper is just denying everything, claiming that it took so long for Bishop to get up from the ice only because he's so tall. Whatever it is, it's not crippling. "It's going to take a lot not to play in a Stanley Cup Final game," Bishop said.
The Lightning claim Bishop isn't jeopardizing his health by playing. And he said it felt the same throughout the game, so I suppose it's just a matter of pain management and flexibility. Bishop actually seemed to get better as the game went along, escaping Chicago's first-period dominance with just a 1-1 tie. The second period belonged to Tampa, and the Blackhawks should have felt lucky that no one scored—even as they must have been frustrated by their inability to make Bishop work.
By the time things got weird in the third, Bishop's injury almost seemed an afterthought—either because he had fully loosened up, or because Chicago appeared determined to keep putting pucks directly into his pads. Brandon Saad and Ondrej Palat traded goals 13 seconds apart, and then, with 3:11 remaining, the Blackhawks got caught puckwatching, as Victor Hedman set up Cedric Paquette for the winner:
Game 4 is Wednesday, not much time for whatever ails Bishop to heal up. Despite last night's result, he absolutely did not look fine. But if Chicago isn't going to test him, and given Tampa's offensive prowess, he might be fine enough.