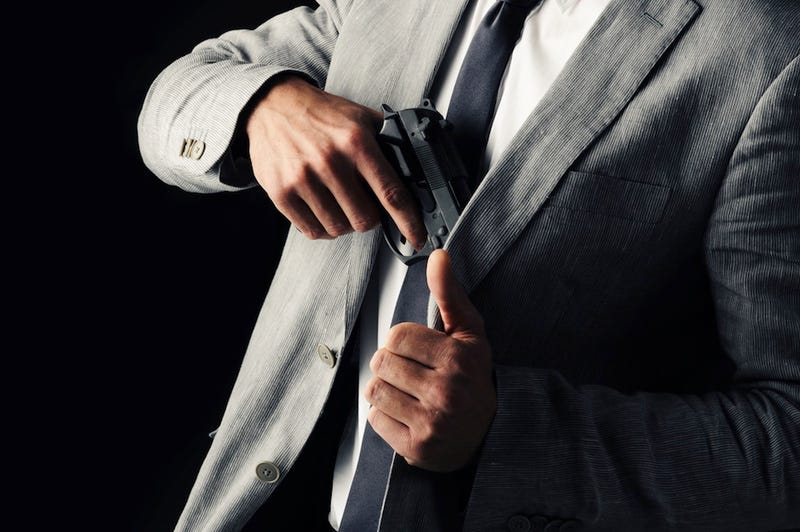 As anyone who's flown anywhere in the last decade or so knows, flying can be a pain in the ass. So many restrictions on what you can and can't bring, not to mention that dreary routine of removing your belt and shoes and the loaded .38 that's registered under your wife's name. Unless you're the Hornets VP for event presentation and broadcasting, in which case ...
New Orleans Hornets VP Joshua Richardson had allegedly taken the weapon on his trip to the New York area by accident after he grabbed his wife's bag containing the weapon, instead of his own.
This was Friday, and Richardson was actually on his way from Newark back to New Orleans when he was nabbed during check-in by the Transportation Security Agency. But the TSA also discovered that Richardson had already flown, without incident, from New Orleans to the Newark/New York area with the gun two days earlier. Which is kind of incredible.
He was charged with one count of criminal possession of a weapon and was expected to be released on his own recognizance.

"The investigation revealed the gun was legally registered to his wife," an airport official told The Post last night.

"He flew up from New Orleans on Wednesday and was flying back.

"He said he inadvertently took his wife's luggage with the gun stored in its inside pouch."
At least it wasn't something really dangerous, like nail clippers or one of those big bottles of contact lens solution.
[New York Post, via SLAM]
Photo via Stokkete/Shutterstock