We're dangerously close to the start of the NBA season, with all its drama and months of madness. To us, part of the beauty of the NBA is that its focus, while ultimately on the team, falls on the individual. The plight of one player becomes an epic tale in the shadow of Jordan; who is the real alpha dog? It's this source of expression and personal comedy/tragedy that makes the game so compelling. There's nowhere to hide out there.
No site captures this feel more than the great Free Darko, which we read like a doctor's chart every day during the NBA season. They understand the dichotomy between individual achievement and collective glory, and how those are not mutually exclusive. And they've got a way with letters too. Right now, they're actually doing a writeup on every single NBA player.
Therefore, we've asked them to look at the arcs of certain players going into this season, what 2007-08 means to them, their teams and their legacies. They'll be previewing a player a day, up to tipoff next Tuesday.
Today: Dirk Nowitzki. Your author is Bethlehem Shoals. His words are after the jump.
————————-
If sports really resembled sports talk radio, Dirk Nowitzki would've gone out like T-Mac: wounded, weeping, and painfully aware of his imperfection. Instead, when last we saw Dirk, he was accepting the 2006-07 MVP, commendation for a superb, but empty, regular season.
G/O Media may get a commission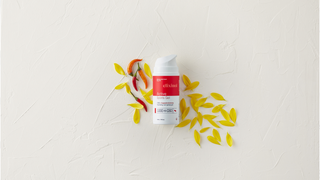 This award marked the completion of his Avery Johnson-sponsored makeover. When Dirk first entered the league, he was a fantastic creature, the kind of felicitous monster that makes grown men rub their eyes and giggle. He came from a far-off land, tutored in a forest to overthrow convention and challenge assumptions. But griffins don't break bottles and unicorns never slobber; even as a star Dirk remained magical and aloof, the epitome of a Dallas team that was both breathtaking and disposable.
Then came Avery, a holy-rolling basketball firebrand determined to make the Mavs legit. Under Nellie, Dirk had shot when he felt like it, from any spot that felt right. He shared top billing with Steve Nash and Michael Finley, rarely caring if he came off as the franchise player. In a sense, he was the anti-go-to-guy. Avery changed all that, expecting Dirk to use his size, quit with the haywire threes, get to the line and just generally command respect.
And you know, it worked. Dirk became a smarter, more imposing player, albeit one that didn't always carry himself like the king of the border. What mattered was that he became the Mavs' anchor, their rock. Johnson built an offense around him, and the team ruled the games that mean nothing. In the Warriors series, though, Dirk Nowitzki's past flashed before him and swallowed his eyes. A Don Nelson-coached team, more demented than Dallas had ever dared be, assaulted Dirk with chaos-as-order. There were no positions, no sets, and no logical problems to be solved. The Warriors neutralized Nowitzki with a poison he knew all too well.
Most pundits saw Dirk's disappearing act as proof that he wasn't cut out to be El Hombre, that he was soft and lacking in giant nuts. The MVP meant less than nothing; it was a cruel irony that sang out Nowitzki's shame. But I've always felt that the trophy, and its burden, belonged every bit as much to Avery. He sold Dirk a bill of goods, training him in the ways of Popovich. And then, all that rationality proved to be no match for the very credo Dirk had abandoned.
As we head into 2007-08, Dirk Nowitzki sits at a crossroads. Avery Johnson helped him get recognized as the league's Most Valuable Player. Johnson got the team to the Finals in 2006, and then proceeded to put together seven months of irrefutable excellence. Dirk will do as he is commanded, and we'll get another chance to see just how legit Dirk/Avery is. But if they once again collapse (2006) or get blindsided (2007), Avery Johnson might not be the coach for 2008-09.
Where would that leave our valiant Teuton? This spring, he was harshly reminded of where he came from. That back-handed MVP isn't a referendum on his soul; it's an opportunity for reflection. As Dirk grinds out Avery's will and makes that unconvincing gladiator-grimace, will he think about Stephen Jackson? Will he wish it were he running wild on the Warriors? Or is this his temptation in the desert: Dirk, starved for pride and identity, must confront S-Jax and his false promise of Warriors paradise.
Of course, if the Mavs win it all, this angst becomes moot. However, there's a sizable chance this won't happen; if Avery moves on, or Dirk finds himself relocated, then the gangly German will enter a new phase of his career. In college, there was this thing called Hegel, and it went like this: When opposites collide in history, a new day is forged. It's as if GWFH sent a message to the future to direct his younger countryman.
It's normal for players to go through several phases in their career, usually as a function of experience and bodily changes. Dirk stands poised to enter a third phase of his prime, which is pretty much unprecedented. His wild years defied the logic of the "career year;" last season, he proved it to be something of a sham. At least for him. It's hard to imagine exactly what would come next, but that's part of what makes Dirk Dirk, the wonder that Avery has tried so hard to wring out and replace with kerosene. Would it be surprising if Nowitzki — one of the more exceptional players of our age — needed to find his own way of winning?
Either that, or Dirk's a spineless fake who doesn't deserve that max contract. But you already knew that.