We're dangerously close to the start of the NBA season, with all its drama and months of madness. To us, part of the beauty of the NBA is that its focus, while ultimately on the team, falls on the individual. The plight of one player becomes an epic tale in the shadow of Jordan; who is the real alpha dog? It's this source of expression and personal comedy/tragedy that makes the game so compelling. There's nowhere to hide out there.
No site captures this feel more than the great Free Darko, which we read like a doctor's chart every day during the NBA season. They understand the dichotomy between individual achievement and collective glory, and how those are not mutually exclusive. And they've got a way with letters too. Right now, they're actually doing a writeup on every single NBA player.
Therefore, we've asked them to look at the arcs of certain players going into this season, what 2007-08 means to them, their teams and their legacies. They'll be previewing a player a day, up to tipoff next Tuesday.
Today: LeBron James. Your author is Bethlehem Shoals. His words are after the jump.
—————————————
LeBron James is a lot like God. He does shit no one else can; in fact, that's what makes him who he is. He can't be judged by earthly standards and is also relatively immune to time and space. People act all cynical about his glory, especially when it's tied into human money and power. But all it takes is one Game Five, or a death in the family, or the light breaking through the clouds just so, and then all skeptics feel the spirit.
G/O Media may get a commission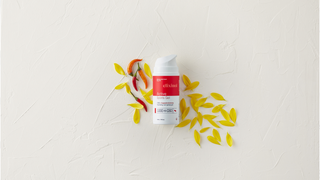 He's also like the Almighty in that you can't really tell a story about him. The Old Testament isn't God: The Book, it's about how the Israelites deal with his brute wrath and love. As I learned numerous times in Hebrew school, my ancestral deity is somewhere between a puppet master and a bunch of very large rocks. Either way, he's not really a character, at least no more than the Seattle weather is my mortal enemy.
And so it is with LeBron. As one friend of mine put it, "it seems almost incidental that he plays basketball." For all last season, including most of the playoffs, James didn't impress. But the Cavs were winning, and even got to the NBA Finals! That's because LBJ doesn't compete like an ordinary mortal. He just exudes the essence of basketball, and the sport has no choice but to yield before him. When he does unleash a Game Five on the infidels, it's like those miracles you hear about it; it's not like the sky and cattle are any easier (or less easy) for God to pull off than a burning bush. In other words, it's for us, not him.
LeBron James also resists any and all attempts at narrative. He never had any chance of failing, or even learning by experience. Here's the synopsis: Teenager has every basketball skill on earth, hits the league running and with very little help or effort, turns around woeful franchise. Prodigy dominates all comers despite haphazard play, will soon own all of China by osmosis. Thanks, I can't wait for the sequel.
I don't know much about Jesus, except that he's the main character of the New Testament. When God split into three parts or whatever, he made one into a man who made his way through the world like any other. That's probably why people love Jesus so much, and why the Christian faith is so much more popular than my hook-nosed cult. JC is a role model because he's one of us, sort of; his rise and fall and rise draws us in because, duh, it's also the story of your soul and mine.
This has to be the season that LeBron finds Jesus. But wait, I'm not suggesting the NBA's top commodity pull an A.C. Green. Bron needs to make the switch from Basketball YHWH to Basketball Jesus, all so he can discover the humanity within himself. That means finally putting a Kobe-stye hex on the Cavs' incompetent front office, or letting on that his missed free throws bug him. Showing up like he's playing opponents, not just rehearsing a new sport in a darkened gym. And above all else, allow us to see that he does worry about winning a championship. It's not inevitable, no less than those three MVPs and that Hall of Fame plaque we've already fitted him for.
It matters to us as fans. Without this, LeBron will be remote, soulless and utterly impossible to relate to. Don't play like you don't watch sports to see yourself reflected back. The most appealing athletes resonate with us as human beings, hence all the love for the deeply flawed Warriors or the "scrappy" white dudes. We go crazy for underdogs because they've had to struggle and fight, something that's pretty much par for the average life. Even Jordan, Greatest of Any and All Time, became a very different figure once he lost his father. That infusion of emotion, adversity and frailty is what makes for the adrenal rush of success; without it, you might as well sit and observe nuclear fission for movement of consequence.
Truthfully, it should also matter to LeBron, and not just because his marketability depends on it. Last I checked, he hadn't obtained that ring. And as good as he is, he could be much better. Perhaps what's missing is that added sense of urgency, that fear that one day, his career will end, his kid will get married, and he'll die alone in a castle. If someone would just shout in LeBron's ear that he's a human being, dude would probably become a better player. Here's a paradox: The closer LeBron James comes to you and me, the more he lives and dies by the moment, the greater his chances of achieving immortality.
Jesus Christ took a chance, and things ended up okay for him. Right?