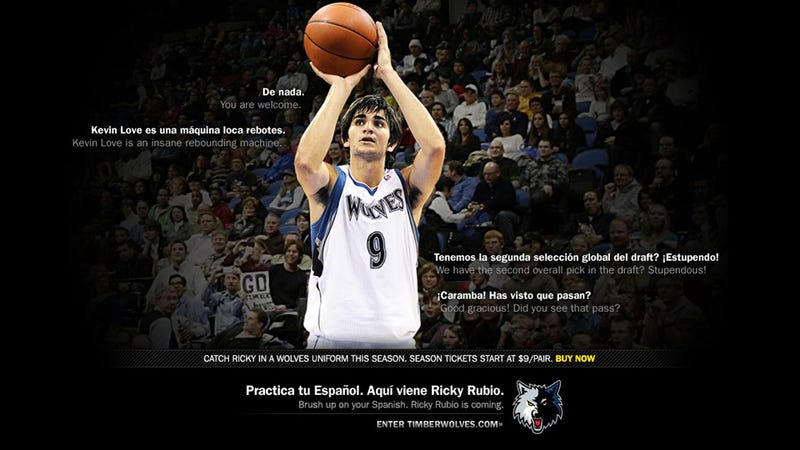 Today, somewhere on the order of 200 fawning Minnesotans greeted 20-year-old uberguard Ricky Rubio at the Minneapolis-St. Paul International Airport.
One such example of the Land O'Lakes fervor: ESPN1500's Tom Pelissero tweets, "Only thing I heard Rubio say came when a guy asked him to sign his hand. "Your hand?" He obliged."
The Wolves have apparently decided to start a Spanish-language ad campaign around Rubio, which would be nice if he hadn't averaged six, three and three in Spain this year. It's not like Juan Carlos Navarro averaged 14 points, 3 assists, and 2 boards—oh, fuck. Juan Carlos Navarro did do that, on the same team. You may be good, Rubio, but you are no Juan Carlos Navarro. Or Fran Vasquez, who averaged 8 points.
But, again, there are a lot of Minnesotans here. Damn, Minnesota, are you really that bummed about Christian Ponder? You didn't wait for him like this.
Photos via @MNtimberwolves.

Rubio!

Oh, this is Rubio leaving the airport in a party limo with David Kahn. Do with that what you will.