Kim Kardashian is on a sightseeing tour of Armenia, her ancestral homeland, a delightful fact that I know because the guy on the radio mentioned it at three o'clock this morning. My wife also knows this information about Kim and Armenia, because she got up to feed the cat shortly after I came into possession of said knowledge, and, I'm sorry, but my parents raised me to share. Sheesh.
Neither my wife nor I have ever willingly taken in any Kardashian-branded content, but it was nonetheless resolved at breakfast that she's okay by us. A lot of people get all exercised about what they consider to be her unearned wealth, fame, and influence, but I think that's naïve at best and sexist at most likely. Regarding the naivety, our lovely world is positively filthy with folk who get rich and famous for worse reasons than sex-taping with Ray J, which, sure, is an unlikely first step toward amassing $100 million dollars before you're old enough to run for president, but it's not like she's selling Apple Watches or Hot Pockets.
As for Armenia, the radio announcer interviewed one of Kim's traveling companions, who took great pains to assure us that the trip was pure tourism, without any underlying political message. That's one small part of a shame, because I like the idea of a more mature Kim transitioning into some sort of hybrid role of international ambassador of genocide awareness and butts. But my selfish disappointment aside, I respect her right to stay on-brand. Politics isn't Kim's bag, and what's wrong with that?
Her old man, though, he'll opine on a matter. I'm agnostic on Kanye West's music, and he seems like a pain in the ass, but there are worse things to be. I think his willingness to shoot his mouth off is probably a net positive for the planet, and it's certainly a perfect counterpoint to his more demure (in a certain context) wife. Note: I'd be also fine if she did all the yakking and he did all the perfume-magnating. I'm not talking about gender roles, just pointing out that it's nice for their kid that her parents seem to balance each other out.
One of Kanye's most famous opinions is that George Bush doesn't care about black people. I do not have any insight into the strict veracity of this claim, but it was made in the context of the Bush Administration's tragic and embarrassing bungling of the Katrina rescue and rebuilding effort, and it's hard not to side with the guy making the "Man, fuck the government!" argument on that one. I have never been to New Orleans, but I have friends who visit often, and they assure me that it is still awesome but also still wrecked.
G/O Media may get a commission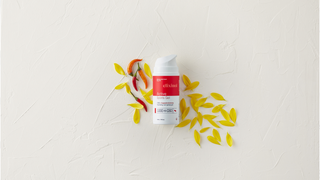 We need to fix Southern Louisiana, or at least get the hell out of its way so it can fix itself; even though I've never been, I feel confident in asserting that it's simply too cool to fail. And we here at Drunkspin are going to do our shoddy part by naming Abita's Purple Haze the Official Fruit Beer of April and May.
Abita Brewing is in Abita Springs, a tiny little town just outside New Orleans, and their beer is available in 46 states. I've seen Purple Haze around Massachusetts for several years now, but I used to ignore it out of my stupid aversion to fruit beers. But since some of the best beers I've had in the past couple of months have prominently featured cherries and raspberries, I figured it was time to give Purple Haze a fair hearing.
Most of the excellent fruit beers I've been drinking lately are expensive, exotic, and/or wild-fermented numbers from high-end breweries like Allagash, Cambridge, and Founders. Purple Haze is not so ambitious. It's a 4.2-percent alcohol-by-volume wheat lager with raspberries added after filtration.
It pours a murky brownish-purple, and it smells like raspberries—good, real raspberries—and very little else. The pilsner malt and wheat don't offer much resistance to the berry onslaught, there's very little hoppiness to speak of, and the result is all the better for it. It tastes like a prestigious brand of melted raspberry popsicle, with a faint bit of grass. I picked up a slightly tart edge, but that could just be due to my expectations for fruit beers after all the sours I've enjoyed recently.
Abita Purple Haze is cheap ($10 for a six-pack) and gentle, and it does what it says on the label. It's raspberry beer, and it's more than good enough for your next hot day.
---
This is Drunkspin Daily , the Concourse's adequate source for booze news, reviews, and bullshit. We'll be highlighting a beer a day in this space; please leave suggestions below.
Will Gordon loves life and tolerates dissent. He lives in Cambridge, Mass., and some of his closest friends have met Certified Cicerones. Find him on Twitter @WillGordonAgain.
Image by Jim Cooke.