Houston flooded last week, which is both tragic and surprising: The tragedy is self-evident, and the surprise (to me at least) is that Houston is a flooding sort of place. It turns out that Texas isn't a giant desert, and in fact Houston gets 60 percent more annual precipitation than Seattle, and this can cause flooding due to the flat land and slow-draining, clay-heavy topsoil. Maybe you already knew that, in which case congratulations, genius. But what did your big ol' brain do to help all those poor flooded Texans? A hell of a lot less than craft beer's greatest enemy did.
Anheuser-Busch's Cartersville, Ga., plant temporarily halted beer production in order to can 2,000 cases of water for the flood victims in Central Texas and Oklahoma (Houston's water supply is OK). That's pretty awesome. I'm sure if you kick the tires hard enough on this charitable endeavor, you can poke some holes in it, just as you can with any act of kindness—ha ha, the evil Bud monsters have tricked their way into a free Drunkspin plug!—but let's try to be less shitty than that. Let's just say thanks for the water.

It's a strange paradox of floods that they fuck up the city's water supply, creating a but-not-a-drop-to-drink scenario that necessitates emergency water infusions into a place where people are canoeing down the street. So we have the largest city in drought-stricken Texas inundated with water to the extent that they need to have some more donated by a gigantic international conglomerate whose entire business model is built on wasting water. Weird times, man.
And the painful truth is that good breweries waste just as much water as bad ones, from a strict resource-management perspective. Your favorite craft brewer certainly doesn't waste hops the way AB-InBev does, for hops were put on this earth to make delicious beer. But the water that makes up 99 percent of your beer … that's not the most efficient use of a limited resource. Sucks, I know. When you consider how much of our great beer comes from California, our most agriculturally important and drought-fucked state, it can feel irresponsible to enjoy the stuff.
I briefly toyed with switching this column to WhiskeySpin, figuring that the least we could do was get loaded in the highest-proof (i.e, most efficient) manner possible. And this would have the added environmental benefit of leading directly to my utter dissolution—can't waste much water if you don't have access to indoor plumbing. But I love shelter and beer too much, so I've come up with a compromise: Let's all do our part by drinking high-alcohol beer.
G/O Media may get a commission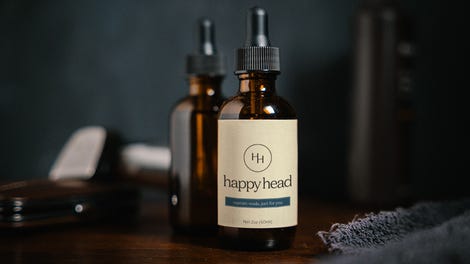 Houston's Karbach Brewing puts out a number of excellent beers, and I'd intended to feature their Vienna-style Sympathy for the Lager today, but that'd be unconscionable given its mere 4.9 percent ABV. Instead I'll tell you about their 9-percent imperial IPA, Hop Delusion.
Hop Delusion opens with strong tropical fruit aromas of pineapple, melon, mango, and, who knows, maybe even kiwi or something. All of that fruit and more follows through on the palate, along with a nice slightly tart edge. There two-row pale and medium crystal malt lend a solid bread-y, lightly caramel malt character, but the Mosaic, Amarillo, Simcoe, and Magnum hops make themselves known from start to finish, as a sharply resinous pine note emerges with time.
Karbach Hop Delusion is an excellent imperial IPA, and despite the water shortages, nothing this beautiful can be considered truly wasteful. You should pick some up to unparch your own throat in style while also dropping a couple pennies in a troubled town's bucket.
---
This is Drunkspin Daily, the Concourse's adequate source for booze news, reviews, and bullshit. We'll be highlighting a beer a day in this space; please leave suggestions below.

Image by Jim Cooke.
Will Gordon loves life and tolerates dissent. He lives in Cambridge, Mass., and some of his closest friends have met Certified Cicerones. Find him on Twitter @WillGordonAgain.