Unlike most of the rest of America, we're already entranced by the 2008 Presidential race, even though we're, uh, still 17 months away from the election. (We have a history of being way too into this business way too early.) At this point, most candidates are just trying to raise money and elbow for position. It's incredibly entertaining, for us anyway, to watch.
We felt that we had to involve ourselves somehow, bring a little bit of the sports world to the laborious process of choosing the leader of the free world. So today, we bring back Deadspin's Guide To The Candidates, a series of interviews with the men (and woman, hopefully) who want to be the person in charge of the Big Button for the next four years. (Previously, we talked to Gov. Tommy Thompson.) We are not interested in this being a partisan exercise; we'll be interviewing candidates from both sides of the aisle, and heck, maybe we'll even track down one of the guys from the Legalize Pot party, if that still exists. The idea is to see how sports have shaped the lives of the candidates, what their take on sports-related issues are, how much they care about the games we all spend too much time obsessing over. We feel you can learn a lot about a person by their sports allegiances.
Some campaigns have been more eager to be a part of this than others, but we've got a few people committed and few people eying us warily. We do hope that our commenters will be welcoming to everyone who decides to take part.
Today's candidate is Sen. Chris Dodd, a Democrat from Connecticut. He has been a U.S. Senator since 1981. And he is a Red Sox fan. Our interview with him is after the jump.
G/O Media may get a commission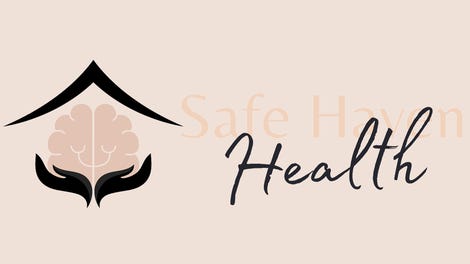 Addiction counseling
Safe Haven Health
———————————————
You were in the Peace Corps in the Dominican Republic for two years. How prevalent was baseball there?
Baseball in the Dominican Republic is incredibly popular, especially when I was there. Like African Americans, Latin American players weren't allowed to play in the Major Leagues until the 1950s, but when given the chance, they flourished. When I was in the Dominican Republic, the Alou brothers - Felipe, Jesus and Matty - were in the middle of their very successful careers with three National League teams, and Juan Marichal was one of the best pitchers in the Major Leagues. Their success helped inspire multiple generations of Dominican and Latin American players make their way to the Majors.
You're known for being strongly against the U.S. embargo against Cuba. What did you think of the game the Orioles played against the Cuban national team a few years ago? Do you think this is something that should be repeated? What do you think of a player like Yuniesky Betancourt, who, to play baseball in America, had to accept that he might never see his family again?
I supported the exchange of teams, because baseball is not only the national pastime, it's the pastime of the entire Western Hemisphere. Cuba is a nation with a long and rich baseball tradition — they made it to the finals of the World Baseball Classic a few years ago — and whether it's Betancourt, Livan Hernandez or Danys Baez, none of these players should have to choose between their family and their livelihood.
What are you listening to on your Dodd Pod, right now?
I use my iPod to listen to everything - newscasts, books on tape, my favorite music. Visitors to my website can suggest songs for me to listen to. Some recent suggestions include Bruce Springsteen's "Eye on the Prize," Tom Petty's "Saving Grace" and Maroon 5's "Wake Up Call."
Now, though, I'm in the mood to listen to John Fogarty's "Centerfield."
You really dated Princess Leia?
A long time ago in a galaxy far, far away.
We know politicians don't want to offend any potential voters, but who's your favorite team?
Leading is often about making the tough choices. In a state that's dominated by Yankee fans, I'm proud to say I'm an unabashed Red Sox fan. You can't root for both.
What's your favorite sports memory, either in person or otherwise?
The Red Sox have a long and very painful history. I still remember Bucky Dent's home run in 1978. But then came 2004.
I finally got to see my team win a World Series. But I think coming back from three games down in a best-of-seven series against the Yankees will remain my best memory. In game four, down by one in the ninth with Mariano Rivera pitching, Bill Mueller singled to center and scored Dave Roberts to tie the game. Then David Ortiz smashed a homer in the bottom of the 12th to win. After the Sox won in game seven, we were at Yankee Stadium until two in the morning celebrating.
What's your view on the prevalence of steroids in sports? Are people making too big a deal out of it, or not? If you were offered tickets to the game in which Barry Bonds broke Hank Aaron's record, would you go?
Steroids in sports is an issue that needs to be addressed. We have to do a better job of educating our high school athletes about the dangers of steroid use. Steroids also threaten the integrity of competition, and isn't the point of youth sports to teach kids excellence through personal achievement? If we get that lesson right, you would hope that steroid use and cheating become synonymous and unacceptable.
As for the Giants game, I doubt my schedule would allow it now. If I'm not voting in the Senate or campaigning, I like to spend all the free time I can with my family.
Do you believe baseball should keep its anti-trust exemption?
Yes.
If all the presidential candidates were to take part in a decathlon, who would win? Could you beat Joe Lieberman in arm wrestling?
I have two young daughters, and the way they run me around, I'm sure I'd have the endurance it takes to outlast the other candidates at any sport they want to play. I've often compared running for President to a marathon, but a marathon is nothing compared with the challenge of keeping up with an energetic five year old.
Who's going to win the World Series this year?
I know it's still early, but with a big lead in the AL East, I'm feeling good about the Red Sox's chances of taking home another trophy. I think they're going to have to watch out for the San Diego Padres' pitching and the entire New York Mets' team, but I'm confident that, with Beckett staying healthy and Manny picking it up, the Sox have the talent to get another ring.
(Previously: Gov. Tommy Thompson.)