It's easy to lose sight of the fact that, notwithstanding his huge transfer fee and his multimillion-dollar salary and his formidable size and his surprisingly advanced game, underneath it all, Manchester United forward Anthony Martial is still just a kid.
Jokic? Embiid? The NBA MVP is obvious... right? | Keep it a Buck(et)
A solid reminder of this fact (after all, just a little over three months ago Martial was still a teen) comes in the form of an interview he gave to RTL. In it, he comes off just as overjoyed, anxious, grateful, expectant, and eager-to-please as you'd imagine a 20-year-old kid living his dream in his first year in a new country would be.
Just look at the fatherly way he speaks about the managers in his young career and how he attempts to sponge up any knowledge they offer (from the translation by Get French Football News):
On his relationship with Didier Deschamps:

He gives me a lot of advice, on my game whether it is with France or with Manchester United, he gives me advice to improve myself and that helps me a lot. He asks me to play to my strengths, to provoke [the opposition] relentlessly and sometimes certainly it works and sometimes certainly it doesn't. But the most important thing is to listen to his advice in order to help the team.

[...]

On Leonardo Jardim:

He allowed me to progress enormously. I thank him, he was very hard on me and I think that was what I needed. So I thank him again.

[..]

On Louis van Gaal being a hard task-master:

It is true, he is always on my back if I misplace a pass. Yes always, if I misplace a pass or I take a poor touch, he is the first I hear who is screaming at me. It makes me laugh because I know it is for my own good. He wants me to be a perfectionist and I think it is like that that I will progress. He has allowed me to progress enormously, he has also given me an enormous amount of confidence and I think it is thanks to this that I have succeeded with my start at Manchester United… He is a very good coach, in his nature he seems cold on the exterior but he is a very good coach, he is nice… When we win, he is happy.
G/O Media may get a commission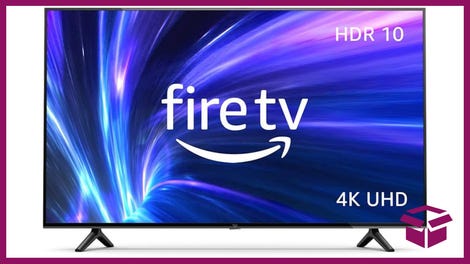 42% Off
Amazon Fire TV 50" 4K Smart TV
Or check out how geeked he is at being a starter for a huge club and national team with veritable superstars, and how hungry he is to prove himself in any form asked of him:
On the price of his transfer to Manchester United:

I was just happy to go to Manchester. For what was said in the media, I did not listen, it was more my family that was a bit taken aback by the whole thing. But I simply concentrated on the pitch in order to be ready for the right moment.

[...]

On the left-wing/centre forward debate:

I prefer to play upfront, but if the coach puts me on the wing then that means it is better for the team and for me that is the most important thing… I am working very hard every day in training [to become a better finisher] and it is true that sometimes when I play as the number nine, I have not scored but it is like that. With time, I will progress even more and I will be more mature to score even more goals.

On Wayne Rooney:

He is truly a good guy, he's a great player, he is not at all arrogant, he laughs with everybody. I love him.

[...]

On EURO 2016:

Yes it is something that I am thinking about, I hope that I will be in the 23, starting or being in the squad, it doesn't matter, I just hope to be a part of it and to help my teammates… We are in France, so all we want to do is win, it will be hard but… The favourites are Spain and Germany.
And, most telling of his bright-eyed and open-hearted manner, his worries about making the move to the Premier League and how he had to adopt a more professional attitude when he realized the level he was on:
On his physical shape before arriving at Manchester United:

At the beginning I was scared because I had heard a lot about the intensity of the English game, but I realised during the matches that I was able to keep up, and I was really very happy about that because as a youngster I struggled to finish games, at the age of 17 they said I needed to work on my endurance.

On what scared him more about England, the intensity or the nasty tackles:

No the intensity, the tackles you need to know how to avoid them and not injure yourself. But I love the English game, it was really everything I wanted.

[...]

On his nonchalance:

It is true that ever since I was young I have been like that, in the youth teams that was ok, but at the professional level, there are certain demands that have to be met, so I realised that and now things are going better.

[...]

On changes to his daily regime:

Now I work hard everyday in training, what I want is to progress and to become a better player. Before I used to say, well, I am a bit tired, so I won't work in overdrive, but now, tired or not, I give everything in training to be ready for the match.
It has to be a crazy whirlwind, going from a promising professional at Monaco to being the all-time highest-priced teenager, to eventually outplaying even his biggest advocates' projections that he's now seen as both the present and the future of the Manchester United and France attacking lines. Glimpses provided by this interview show that yes, it really is as ridiculous for Martial as you'd imagine, and also that he appears to be handling it all in a manner that belies his actual age.
Photo via Getty