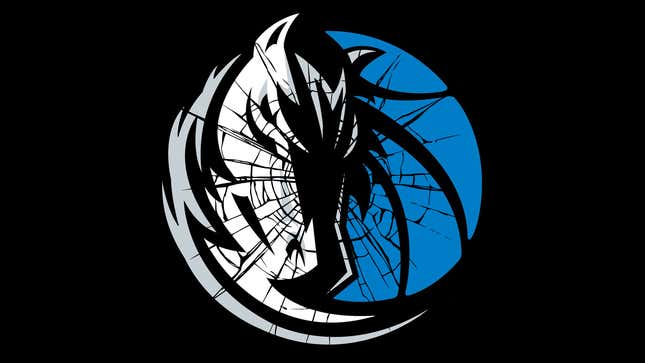 For years, one guy in the Dallas Mavericks sales department would come into the office and watch porn at his desk. Former employees don't remember exactly how often he did it—they were trying to avoid seeing it, after all—but it was often enough that multiple people who worked with him remembered seeing it multiple times.

Some recalled that he watched on his personal laptop; others said it was on his phone. Either way, they saw it, especially those who sat near him. One woman who worked there put it this way: "We all knew what he was doing and just looked the other way because he was in his own world."
The porn-watcher stayed there until 2014, although nobody I talked to was sure exactly why he left. (The employee didn't respond to requests for comment.) When I asked people who had worked with him why they thought he was allowed to watch porn at work, they gave a mix of reasons: He had been there for quite a while; he had a reputation for bringing in a lot of money; new hires assumed it was OK. Above all, people believed he was close with the important people above them, including director of ticket sales Rob Erwin and vice president of ticket sales George Prokos—both of whom were known for screaming at their subordinates and turning a blind eye to everything except the number of tickets sold.
In February, Sports Illustrated published a scathing report on the history of sexual harassment within the Mavericks organization. Since then, Deadspin has talked to eight former and current employees. All asked to stay anonymous for fear of retribution, citing the tiny size of the world of professional sports. Many echoed similar points: SI described the sexual harassment accurately but the story was incomplete because it didn't address the toxic culture more generally, especially the bullying, screaming, and other forms of harassment that intimidated them into silence.
Neither Prokos nor Erwin, who now is listed as working for the Washington Wizards, responded to emails sent to their work accounts asking for comment. In response to an email outlining what employees had told Deadspin, new Mavericks CEO Cynthia Marshall—who was brought in from outside the organization a week after the SI story dropped and said she is now running all non-basketball operations for the team—called the behavior that the former employees described as "completely unacceptable." Marshall said that she couldn't speak too much to what had happened in the past—she wasn't there, after all—especially while an investigation by lawyers hired by the Mavs is ongoing, but she was realistic about the toxic culture ("I can't afford to believe it's all in the past") and said she wants to change it.
G/O Media may get a commission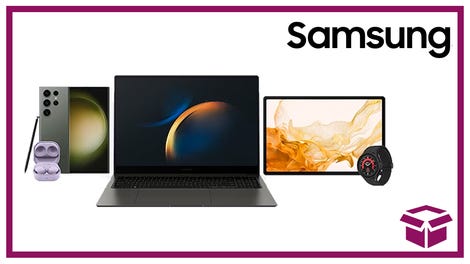 24 hour deals
Discover Samsung - Daily Deal
It will take a lot to change it.
"It was like being married to a Hollywood star, knowing he was abusive emotionally and physically to you, but you stayed with him because he's a star," one former employee told me about working for the Mavs. "It was the best and worst experience of my life."
---
Working for the Mavs was, to outsiders, always going to have a certain cachet, and there were good parts about the jobs. After the team's thrilling win in the 2011 NBA Finals, owner Mark Cuban made sure everyone got a championship ring. People gushed about Dirk Nowitzki, saying he was just as kind and generous as he seemed on TV and never complained about signing autographs. It sounded cool, telling people in Dallas that you worked for the Mavericks.

Doing so, though, also meant accepting a mix of sexual harassment and verbal abuse. Being yelled at was common; multiple women described sexualized comments; and the pressure to perform could be grueling. Multiple members of the sales department told me they were constantly reminded that Cuban would "know their numbers"—how many tickets they were moving—and that they felt like their jobs were always on the line.
All this took place in an environment where it was nearly impossible to keep a secret. Until recently, the Mavs' administrative offices were located in a large warehouse converted into an office space more than two miles from the team's arena. D Magazine reported in 2011 that the building was formerly used to house Broadcast.com, the startup that made Cuban a billionaire. Like a lot of newer office spaces, it had an open floor plan without lots of closed spaces or even high-walled cubicles. The walls were concrete, the ceiling was high, and sound bounced around. D Magazine, in a cushy 2011 profile of Terdema Ussery, described the then-president and CEO's office as "a cubicle with doors." So often when someone screamed at you, belittled you, or harassed you, everyone could see and hear it.
"Everyone could hear everyone else's business," one former employee said.
The sales staff sometimes worked an entire day at the office and then, that same night, manned the sales table at the Mavs' arena. The long hours and tough conditions created bonds; several people told me they were still good friends with other people they had worked with at the Mavericks years ago.
"Sports is sports, so we all know you have to work those long hours, but you gave your life and soul to that organization," another former employee said. "To just be treated so unfairly, as a second-rate citizen because you're female."
Multiple former employees described former director of sales Rob Erwin as someone who yelled—a lot—at both men and women. One person recalled seeing him yell at someone for eating a snack at their desk. The same person recalled another time seeing Erwin yell at a male employee so brutally that it made a woman nearby cry. That incident got so bad that "HR had to walk over and tell him to calm down," a witness said.
Open offices mean seeing everything, which was why a story spread very quickly about an employee dropping a used condom outside the bathroom. Nobody I talked to saw this happen, but everyone I talked to had heard about it, at times bringing it up unprompted. One former employee I talked to did not see the condom drop happen, but did see the condom on the ground; they also saw when Buddy Pittman, then the head of human resources, walked over to pick it up with a paper towel. (Pittman could not be reached for comment.)
Another former employee said that she was shocked by Erwin's verbal abuse at first, but felt like there was nothing she could do about it. She looked the other way and kept on working. George Prokos, the vice president in charge of ticket sales, "had no qualms about yelling in front of everybody for everyone to hear."
"I assumed it was just accepted and wasn't going to change," another former employee said. "So I had to look the other way because I wanted to keep my job."
---
One former employee said that, at first, then-Mavs.com writer Earl Sneed seemed like one of the good guys. She recalled him standing up for some of the women when other men made inappropriate comments, saying, "You can't talk to her like that." Then, in 2011, he was arrested on an assault charge while at the office. A woman had told police that Sneed threw her against a wall, then on the floor, and told her, "I'm going to fucking kick your ass." The woman in that case was not a Mavs employee, but word got around the office.


Sneed pleaded guilty to misdemeanor assault and interference with emergency request. The charges were dismissed after he completed several terms of his probation, including paying a fine, doing community service, and completing a batterer's intervention program.

The woman from the first case told Deadspin that she did reach out to the Mavericks about what happened, because she "wanted them to know about the type of person, the type of man they had working for their organization." She never heard back, and she didn't follow up because the Mavs weren't her biggest priority. Instead, the woman said, she pursued the case through the legal system, hoping it would stop Sneed from hurting someone else.
In an interview with ESPN radio in Dallas, Sneed said that a few days before his arrest he was called into Pittman's office. Pittman told him that a woman had reached out to the Mavs "alleging these things against you," Sneed said. Sneed recalled that Pittman asked him, "Do you know anything about it?" and he didn't. Then Pittman told him, "She says there is a warrant out for your arrest so you need to call the Dallas PD," Sneed said. He didn't interact with Pittman again until after his arrest, when he met with then-CEO Terdema Ussery and Pittman, and Ussery asked him if he needed "time apart."
"I said, 'I just want to get back to work,'" Sneed said he told them, and that was the entirety of the conversation. When asked if it was the best decision for the organization, Sneed said, "I don't know," adding that it was the best decision for him.
Afterward, the woman moved on with her life—until the SI article was published. She said she was glad that people knew what happened and wants all domestic violence victims to speak out, but called his radio interview "appalling."
"I'm most upset that a sports outlet would give a domestic violence abuser—one who is convicted, not alleged, he pleaded guilty—a PR platform," she told me.
(Reached for comment, Sneed said, "I wish her nothing but the best. I hope she finds whatever happiness she wants. I'm just trying to rebuild my life. I don't have ill feelings toward her or anyone in the story.")
When Sneed started dating a co-worker a few years later, the two made the relationship public, keeping with the team's policy, as SI first reported. That relationship became abusive, according to the woman's attorney. Co-workers recalled seeing their colleague come in to work one day in 2014 with bruises. Even before that moment, several former co-workers said they realized something was wrong. One former employee said, "We all pretty much knew the ins and outs of the relationship." When Erwin found out, according to another employee, "he was very passive, like he didn't believe her."
"If he's gonna fly off the handle for someone eating [food] at their desk," one former employee said of Erwin, "you think he can handle that appropriately or with any sense of humanity?"

In his radio interview, Sneed called what happened "her word versus my word," later adding "I understood what I did wrong in that situation."
The woman left, with the Mavs severing her employment so she could get unemployment. She's since retained counsel and her lawyer, Christopher Gray, said the Mavericks sold this idea to her as a way to "help her." At no point was she offered therapy or any other type of support, he said.
"That was their solution to 'help her.'" Gray said. "'If we fire you, you can get unemployment.'"
At the time, the woman was 25 and had been there just 10 months. It was her first full-time job, Gray said. As SI first reported, it took her more than 250 job applications to find another one. Since the article came out, Gray said they had heard from the team's investigators, but not from Cuban. Gray said they offered for Cuban's representatives to come and learn what the woman's life has been like since leaving the team and what she had to do to rebuild her life. So far, they haven't heard back.
Sneed stayed after signing a contract agreeing to stay away from female employees.
In his radio interview, Sneed defended the team. He said that everything that happened was his fault alone, and that the Mavs were a great organization. Such a feeling isn't surprising, given the clear institutional support he got through two accusations of domestic violence, including one that led to a plea deal. But the message his favorable treatment sent to female employees who were being yelled at, subjected to sexual harassment, and trying to ignore the man watching porn at the office seemed impossible to ignore.
"They are just there to protect the men," one former employee said, "and they don't give a shit about the women at all."
---
As Sneed was being given multiple chances, sexual harassment persisted in the office. As reported by SI, two women said that then-president and CEO Terdema Ussery harassed them for years. One woman said Ussery told her, "You're definitely getting gang-banged." Ussery denied what they said, prompting one of the women quoted in the article to issue a statement with her name. Melissa Weishaupt said she was speaking out because, "I'm still not sure the Mavericks get it."

He was not the only person who made such comments.
One former employee told me that wearing a form-fitting dress could lead to comments like, "Who are you going to try to lay tonight?" or, "Who's going to bend you over?" The same employee recalled she and her friends being told, "You guys are too hot and too gorgeous to be so single" and, "What are you doing during the summer? Just a book club? Don't you have a guy out there begging to pull your hair?"
When I asked which vice presidents made those comments, she answered, "This could have come from any of them. It's just that's the kind of talk that would happen. This is like talking shop for them."
---
So how much did Cuban know? The owner has spent years styling himself as a detail-oriented, hands-on owner, which makes it hard to imagine him being totally unaware of the culture that existed in his office.

One former employee recalled being told by Prokos that "'Mark knows the numbers. Mark knows your numbers,' like Mark knows all. So he was looking to see how many tickets we were selling."
Cuban, though, rarely came by the offices, by all accounts. Multiple people told me that they never saw him there at all, so former employees said they figured he was getting updates from men including Prokos and Ussery, who likely weren't mentioning their own behavior.
In her statement, Weishaupt called out Cuban for suddenly and all-too-conveniently deciding to walk back his self-made reputation as an all-knowing owner and manager.
I'm using my name because I'm still not sure the Mavericks get it. Since the story broke, owner Mark Cuban has repeatedly claimed he oversaw only the basketball side of that franchise, not the business side.

Sorry. It doesn't work that way. You own 100% of the team, Mark. The buck stops with you. When I worked on the Mavs' business side, all marketing, promotional and broadcasting decisions went through you. Nothing was decided without your approval.

I am using my name because I am convinced that Cuban still doesn't recognize the culture he's helped create or the plight of the women who still work for him. From where I sit, Mark's response was to rush in like some white knight in a T-shirt and jeans and yell, Don't worry, ladies of the Mavs, I will help you with paid counseling and a hotline you can call!
---
Could someone have taken a chance and spoken to Cuban directly? Multiple former employees told me there was an element of fear involved in reaching out to Cuban. And Prokos wasn't just another colleague—he's a longtime friend of Cuban.

Profile magazine once wrote that Cuban met Prokos through mutual friends years before he became a billionaire, and asked Prokos to join him when he bought the team because "he wanted a trusted friend to shake up the underperforming sales department." The same article noted that he had overseen record ticket sales. As far back as 1999, the Dallas Morning News quoted Prokos about Cuban, describing Prokos as "a Dallas sales executive who has known Mr. Cuban since the early '80s." Prokos was dubbed Cuban's "old friend" by 60 Minutes and SI, back in 2006, called him one of Cuban's " go-go-go buds." The same SI article pointed out that Cuban installed several friends of his atop the organization, which leads to a natural question: Who would want to tell Cuban that one of his best friends was a bully overseeing an abusive environment? And if that person did, what were the chances they wouldn't get fired?
Meanwhile, multiple former employees told me, Pittman was the entire HR department, and they felt that he already knew much of what was going on. Pittman also got a cushy write-up in Profile that described the Mavs as the organization others in the NBA called, asking "for advice on how to improve." In it, Pittman called Ussery—who has now been accused of sexual harassment at two jobs—"one of the persons I trust most in my office."
---
Six days after the SI article came out, the Mavericks installed a new CEO, Cynthia Marshall. She came with a long résumé and plenty of qualifications, including a background in human resources. When I reached out to the Mavericks for comment, I was told to email Marshall. She called me back that day to talk on the phone. She said that she couldn't speak too much to what had happened until she had the results of the investigation being done by Krutoy Law, who were hired by the Mavs.

How independent can these investigators be, especially when they were hired by the very team they are supposed to investigate? It's a question I've had as well, and one the attorney Gray raised when we talked, saying, "The Mavs are, what, a billion-dollar entity? If you think for a minute that their first interest isn't protecting the the Mavs and that billion-dollar entity, that's probably a little bit naive."
I asked Marshall about that, and she insisted that the investigation is independent and would not be influenced by her or by Cuban.
"I am very confident that they are independent," said Marshall, who said her only interaction with them was a five-minute chat to get an idea of when they might have findings for her. "They are not talking to Mark. They are not talking to me."
She would not commit to making the entire report public, because of concerns about employee privacy. But said she will be transparent about any disciplinary action taken due to it.
"We're not going to be sneaky. If issues are uncovered, if there are things we can talk about without violating privacy issues, we absolutely will talk about them," she said. "Because that is where we get better."
For now, Marshall said, she's focusing her one-on-one talks with employees about the present, because the past is for those investigators. She brought in two new people, both women, to the organization: one to be the head of HR, another to oversee ethics and compliance. Right now, she's going through her laundry list of what the organization does and does not have: Does it have a hotline for reporting concerns? Does it have reporting procedure? Does it have a code of conduct? Mavericks employees can anonymously report harassment to the NBA hotline, the new Mavs chief ethics and compliance officer, Cyndee Wales, said. That hotline uses an outside vendor and any calls about the Mavericks will be sent to her for investigation. Wales plans to eventually set up a separate hotline for Mavs employees, so that they will have two options. (She added that it was her understanding that other NBA teams already had their own hotlines on top of the league one.)
Marshall and I talked for almost 45 minutes and I have to give her this—it was one of the few times I've asked a team for comment and gotten a prompt phone call back from a higher-up with concrete answers to my questions. Marshall talked very passionately about wanting to change the culture, a lot.
"We owe it to these women who spoke up to address this properly and change the culture," she said. "We owe it to them. We owe it to all of them."
In a separate phone call, after Weishaupt's statement came out, Marshall said she applauded Weishaupt for speaking out with her name, expects more stories to come, and doesn't care whether they come out because people speak to the investigators or because they speak to reporters.
"I want to hear all the stories. I don't care if they come out in the newspaper or in the investigation," she told me. "The only way we can clean house is if we hear all the stories."
---
Will Cuban let her do it? Whenever it comes to the Mavericks, it's impossible to escape Cuban's long-standing reputation—one he played up considerably in the press—as a hands-on owner, someone who knows every detail of what's going on in his organization and takes plenty of credit for its successes while somehow avoiding blame for its failures. Marshall said that Cuban has left all non-basketball operations to her. Will he do so forever, or will he take control once critical coverage recedes and the national press moves on to the next scandal? That remains to be seen.

It's why, for all the statements issued by the Mavs and for all of Marshall's good plans, it makes sense that former and current employees would have doubts about change happening. In her statement, Weishaupt said, "I am convinced that Cuban still doesn't recognize the culture he's helped create or the plight of the women who still work for him." Gray called out Cuban as well, asking "Is he sincere? Or not? If he was sincere, you would think he would try to address the harm that was suffered by the victims. Reach out. Find out what is life has been like since this happened. That has been absent."
One current employee reached out to Deadspin after the SI article was published and after a team meeting, which was called before Marshall joined the team. The employee's concerns were straightforward and as relevant now as they were when they were raised.
"It's a culture that's been around that long and with employees that have been around that long," the employee said. "It's gonna take a lot to scrub it clean."